Irreverent Warriors Hosts Hike For Veterans In Chattanooga
Photo Credit: Irreverent Warriors / Facebook
Published July 13, 2021
The Tennessee Conservative [By Jason Vaughn]-
On Saturday, July 10, Irreverent Warriors hosted a hike around Chattanooga for suicide prevention among veterans. The group started the trek at 9:30 in the morning in Downtown Chattanooga. 

"We want to have some fun," Irreverent Warriors's Tennessee district coordinator, Nick Sawall said on Saturday.
During the hike, the group stopped at eight different locations to take breaks.
Sawall said, "It's an 8 to 12-mile ruck march."
Sam Britten, from News Channel 9, attended the hike to speak to the veterans in attendance.
"A few of the people I spoke to told me how helpful it is to be in a support system like this, especially with how many vets commit suicide," Britten said on Twitter the day of the hike. "They want to raise awareness to prevent any future mental struggles."
*** Click Here to Support Conservative Journalism in Tennessee. We can't cover local Hamilton County / Chattanooga stories like this without your support!***
Irreverent Warriors strives to bring veterans together through humor to create a sense of community and prevent mental health struggles and suicide. Events, such as the hike, and other engagement opportunities provide support.
"Unfortunately, about 22 veterans are killing themselves on a daily basis," Sawall said.
Originally, the hikes were 22 kilometers long in remembrance of that number, but the group later shortened them.
The coordinator for Saturday's hike, Bobbi Taylor, said, "I like to tell people it's an unconventional way for us veterans to do therapy amongst ourselves."
At one of the stops, the Chattanooga National Cemetery, the group did 22 pushups as another way to raise awareness.
"It doesn't feel like 9 to 11 miles," a member in attendance, Bobby Prestridge, said. "You're taking a walk with your brothers and sisters and your family."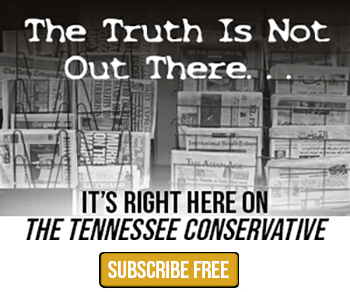 Another veteran who attended the hike, Steven Cowart, said when he left the military in the 90's there were not many resources around mental health awareness.
"I'm not quite sure how effective it was when I got out. Or that there was even much of an awareness," he said.
Cowart told News Channel 9, being part of Irreverent Warriors now is "very special to me, because like I said before, I just want to help."
According to Irreverent Warriors, members are connected by three shared experiences; serving in the US Military, dealing with pain, tragedy, and trauma, and using humor as a coping mechanism. The organization was created to provide camaraderie for veterans through approaches based on humor.
The website states that "the best support network for veterans, is other veterans. We bring a community of warriors together through therapeutic events across the country like our main event, the Silkies Hike, in addition to happy hours, holiday parties, camping trips, etc… We also partner with veteran organizations who provide services such as job placement, training, housing, service dogs, and more."
Veterans are also able to make their own connections through these events and form their own system of support outside of the organization. Irreverent Warriors hosts events across the entire country and has several more planned for the rest of the year.
The group will be in Nashville, TN on September 18, Memphis, TN on October 2, and Clarksville, TN on November 6. 

About the Author: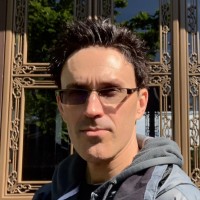 Jason Vaughn, Media Coordinator for The Tennessee Conservative
Jason previously worked for a legacy publishing company based in Crossville, TN in a variety of roles through his career.  Most recently, he served as Deputy Directory for their flagship publication. Prior, he was a freelance journalist writing articles that appeared in the Herald Citizen, the Crossville Chronicle and The Oracle among others.  He graduated from Tennessee Technological University with a Bachelor's in English-Journalism, with minors in Broadcast Journalism and History.  Contact Jason at news@TennesseeConservativeNews.com