Knoxville Couple Sues Department Of Children's Services For Religious Discrimination
Photo Credit: Americans United For Separation Of Church And State
The Tennessee Conservative [By Jason Vaughn] –
A Knoxville couple is suing the Tennessee Department of Children's Services, claiming discrimination after a Christian-based adoption agency denied them services because they are Jewish.
Elizabeth and Gabriel Rutan-Ram say the Holston United Methodist Home for Children, an adoption agency based in Greenville, kept them from being able to complete foster parent training classes and a home study last year as required by the state of Tennessee. The couple was trying to adopt a child from Florida.
This is the first lawsuit brought against the state in opposition of a law allowing religious adoption agencies to refuse services to families who do not align with their moral or religious beliefs. The law, signed into effect by Governor Bill Lee, states that those agencies can deny placement or services if it would "violate the agency's written religious or moral convictions or policies."
The lawsuit was filed in Davidson County Chancery Court on Wednesday by Americans United for Separation of Church and State on behalf of the couple. Alex J. Luchenitser, associate VP and associate legal director for the office, says the Tennessee Constitution should protect the Rutan-Rams.
"The Tennessee Constitution, like the U.S. Constitution, promises religious freedom and equality for everyone. Tennessee is reneging on that promise by allowing a taxpayer-funded agency to discriminate against Liz and Gabe Rutan-Ram because they are Jews," Luchenitser said.
"Public funds should never be used for religious discrimination," Luchenitser continued. "The law should never create obstacles that keep loving parents from taking care of children who need a home. That should certainly never occur because of religious discrimination."
According to the lawsuit, Holston initially agreed to provide the training and home study, but later sent an email stating, "As a Christian organization, our executive team made the decision several years ago to only provide adoption services to prospective adoptive families that share our belief system in order to avoid conflicts or delays with future service delivery."
*** Click Here to Support Conservative Journalism in Tennessee. We can't cover stories like this without your support!***
This is not the only lawsuit that the home is currently involved in. The group brought a suit against the Biden administration in December, opposing regulations that would prevent any program that receives U.S. Health and Human Services grants from denying services "on the basis of religion, sex, sexual orientation, gender identity, and same-sex marriage status." Holston stated that this was a violation of their First Amendment rights.
The group receives state and federal money to provide foster care training and other placement services for the Tennessee Department of Children's Services.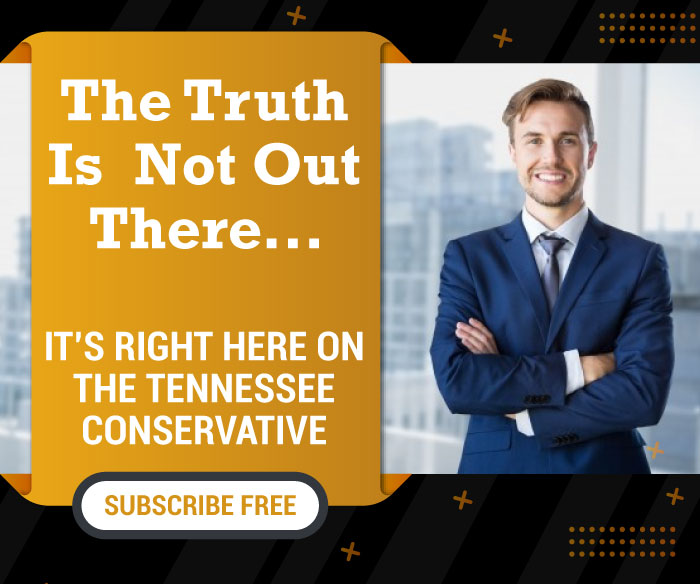 Six other individuals joined with the couple in the lawsuit against the state:
• Reverend Jeannie Alexander, an interfaith pastor from Davidson County
• Reverend Elaine Blanchard, a Disciples of Christ minister from Shelby County
• Reverend Alaina Cobb, a Christian minister from Davidson County
• Reverend Denise Gyauch, a Unitarian Universalist minister from Davidson County
• Dr. Larry Blanz, a retired psychologist with experience in working with foster children in Davidson County
• Mirabelle Stoedter, treasurer of the Tennessee chapter of Americans United for Separation of Church and State
Holston directed all questions to their attorney's office. They are being represented by Alliance Defending Freedom, a firm that describes itself as "the world's largest legal organization committed to protecting religious freedom, free speech, marriage and family, parental rights, and the sanctity of life."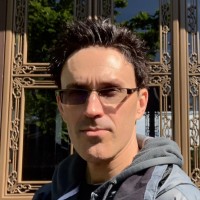 About the Author: Jason Vaughn, Media Coordinator for The Tennessee Conservative  ~ Jason previously worked for a legacy publishing company based in Crossville, TN in a variety of roles through his career.  Most recently, he served as Deputy Directory for their flagship publication. Prior, he was a freelance journalist writing articles that appeared in the Herald Citizen, the Crossville Chronicle and The Oracle among others.  He graduated from Tennessee Technological University with a Bachelor's in English-Journalism, with minors in Broadcast Journalism and History.  Contact Jason at news@TennesseeConservativeNews.com