Late Night Talk Show Hosts Ridicule Tennessee Vaccine Policies
Photo: Jimmy Fallon & Stephen Colbert
Photo Credit: Montclair Film Festival / CC & Montclair Film / CC
Published July 19, 2021
The Tennessee Conservative [By Jason Vaughn] –
Television talk show hosts Jimmy Fallon and Stephen Colbert have turned to Tennessee's new vaccine policies for some of the latest late night comedy material used in their opening monologues.

Colbert spent a portion of his show discussing several new vaccine initiatives across the country. These initiatives include teen pop star Olivia Rodrigo visiting with President Joe Biden and Dr. Anthony Fauci at the White House for a social media campaign to promote vaccination and rapper Juvenile's collaboration with Mannie Fresh and Mia X on "Vax That Thang Up", a remix of the 1999 song "Back That Thang Up."
He then moved on to parody Tennessee's tourism advertising by compiling all of the things you can enjoy under the state's new vaccine guidelines.
*** Click Here to Support Conservative Journalism in Tennessee. We can't cover topics like this without your support!***
"Looking to get away? There's never been a better time to discover Tennessee! Scenic lakes, beautiful state parks, and soon, polio," the video said. "There's just so many things to do and catch in Tennessee. Ride the rapids, and pick up a case of smallpox. Visit Graceland, and then Mumpland. Tennessee, the last place you'll ever visit."
Colbert goes on to claim that Tennessee lawmakers do not care about public health and safety.
"The White House needs all the help it can get promoting the vaccine because Fox News and the GOP do not, uh, what's the word, care whether you live or die. Case in point, GOP-controlled Tennessee, the Volunteer State, has one of the worst vaccination rates in the country," Colbert said.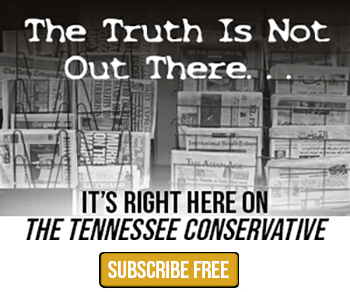 He continued, "And they aim to keep it that way because this week after pressure from Republic lawmakers, the Tennessee Department of Health will halt all adolescent vaccine outreach, not just for coronavirus but all diseases."
New vaccination promotion policies will no longer send postcard mailings to teens with reminders of vaccination doses and the department will not be holding any vaccination events on school campuses.
These new policies do not apply to health departments in the top six counties of the state, however, because those counties run their own health departments. There are 89 rural counties with health departments supervised by the Tennessee Department of Health.
The Department has made it clear that they are not halting the immunization program itself, but instead will stop targeting children with outreach and reminders of vaccinations. They will, however, support other outreach programs through pediatricians and family physicians.
Jimmy Fallon also tackled the topic on "The Tonight Show," coming up with a list of new state mottos for Tennessee.
"Tennessee: Come for the music, stay for the polio."
"Tennessee: Nine letters, just like hepatitis."
"Tennessee: The only medicine kids need is Jack Daniel's."

About the Author: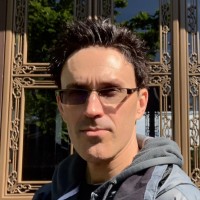 Jason Vaughn, Media Coordinator for The Tennessee Conservative
Jason previously worked for a legacy publishing company based in Crossville, TN in a variety of roles through his career. Most recently, he served as Deputy Directory for their flagship publication. Prior, he was a freelance journalist writing articles that appeared in the Herald Citizen, the Crossville Chronicle and The Oracle among others. He graduated from Tennessee Technological University with a Bachelor's in English-Journalism, with minors in Broadcast Journalism and History. Contact Jason at news@TennesseeConservativeNews.com