Lee Convenes Law Enforcement Training Advisory Council
Photo Credit: Gov. Bill Lee / Facebook
Published July 26, 2021
Governor Bill Lee convened the Law Enforcement Training Advisory Council on Thursday, July 22. Lee did this to discuss progress made during a surge in violent crime across the nation. 

Lee said, "As we continue to see a wave of violent crime across the country, we are committed to providing law enforcement the tools and resources they need to keep our communities safe. The policies that are being implemented from this group will ensure our law enforcement officials are effectively protecting and serving all Tennesseans."
The Advisory Council came from the Law Enforcement Reform Partnership to create new developments in policing needs. The partnership launched in July of 2020, with members coming from the General Assembly, law enforcement agencies, and the general community. 
*** Click Here to Support Conservative Journalism in Tennessee. We can't cover topics like this without your support!***
"The intent of this partnership is the desire to ensure law enforcement are consistently reflecting the values of the communities they serve," Lee said when the reform partnership first launched. "Horrifying, preventable events across the nation have challenged us all to confront the difference between law enforcement and police brutality and also challenged us to examine troubling, inconsistent citizen experiences with law enforcement. I am proud of our law enforcement agencies for spearheading efforts to ensure Tennesseans' rights, dignity and humanity be at the forefront of policing."
The Tennessee Law Enforcement Training Academy was one aspect of the partnership that saw progress over the year. Since launching, they have trained 29 cadets to assist rural and low income areas.
Agencies across the state have also begun to keep track of their officers' community involvement. In 2022, they will be able to get in-service training for certain types of positive interaction in their community.
"I'm proud to welcome two of our state's new outstanding leaders, Nashville Police chief John Drake and Memphis Police Chief CJ Davis," Lee said during Thursday's discussion. "This group brings a high level of expertise, and I appreciate receiving an update on public safety at the community level."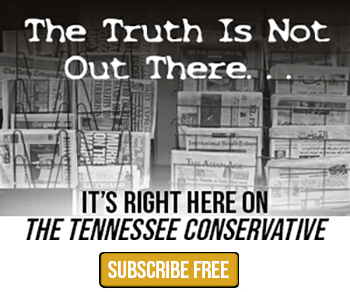 Since 2020, the POST Commission has also changed its rules so that every new officer has to receive at least 16 course hours of deescalation, duty to intervene, officer interactions, and more. The updated curriculum has been implemented with the help of the Tennessee Department of Commerce and Insurance.
"We look forward to working with law enforcement partners to continue to provide highly professional, world-class training through our Tennessee Law Enforcement Training Academy," Department of Commerce and Insurance Commissioner Hodgen Mainda said. "Training enhancements will ensure our force is one of the best in the nation."
The state's Department of Safety and Homeland Security has begun to oversee the reviewing and updating of certain policies, including duty to intervene and use of force.
The Department Commissioner, Jeff Long, said, "The Tennessee Department of Safety and Homeland Security looks forward to supporting local agencies in the review of policies. The Tennessee Highway Patrol has recently conducted a thorough review of its Use of Force Policy in comparison with the International Association of Chiefs of Police, State and Provincial Academy Directors, and National Tactical Officers Association. The department's policies go above and beyond the recommendations for established guidelines and we advocate for this approach across Tennessee."
The Tennessee Bureau of Investigation reported that in 2020 there were above-average crime rates, but property and violent crimes actually fell for the third year in a row. The Training Advisory Council has said they are committed to continuing their work to make Tennessee communities safe. 

About the Author: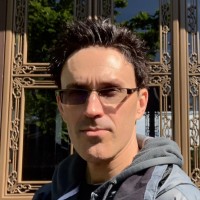 Jason Vaughn, Media Coordinator for The Tennessee Conservative
Jason previously worked for a legacy publishing company based in Crossville, TN in a variety of roles through his career.  Most recently, he served as Deputy Directory for their flagship publication. Prior, he was a freelance journalist writing articles that appeared in the Herald Citizen, the Crossville Chronicle and The Oracle among others.  He graduated from Tennessee Technological University with a Bachelor's in English-Journalism, with minors in Broadcast Journalism and History.  Contact Jason at news@TennesseeConservativeNews.com