Lee Hosts Live Town Hall With Hannity And GOP Governors
Photo Credit: Republican Governor's Association / Twitter
Published May 28, 2021
The Tennessee Conservative Staff –
As a part of the Republican Governors Association conference, Governor Bill Lee hosted town hall forum with Fox News Host Sean Hannity. Joining them at the J.W. Marriott hotel for the live taping were five other GOP governors from South Dakota, Iowa, New Hampshire, Arizona, and Florida.

Governor Lee highlighted the neon lights of Broadway as a prime example of the progress the state is making in recovering from the pandemic.
"Our model you can see out on Broadway," Lee stated. "It's open. Our businesses are open. People are going to restaurants. They're going to bars. They're wearing masks."
Lee never issued a statewide mask mandate, but Nashville continued their mask ordinance longer than most cities. That mandate was lifted earlier this month.
Lee continued, "The health crisis is over. The emergency is over. We have fully opened up, and we're moving our state forward."
*** Click Here to Support Conservative Journalism in Tennessee. We can't cover News Stories such as this without your support!***
The governor went on to address critics' appeal to science to support many of their pandemic theories.
"The left likes to say follow the science until they don't. You can't say follow the science and keep kids out of school. You can't say follow the science and wear a mask after you're vaccinated. You certain can't put COVID patients back into the nursing home if you follow the science," Lee stated.
As Lee concluded his statement, Hannity asked South Dakota Governor Kristi Noem for comment. Noem said that she "never closed a single business ever."
"I didn't believe I had the authority to tell anybody that their business was essential," Noem stated.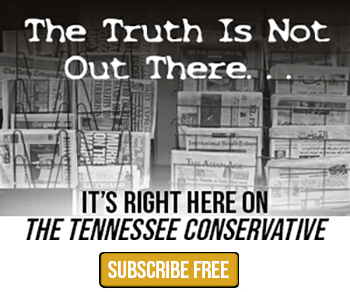 Many of those on the far right have criticized Lee for restricting businesses at the beginning of the pandemic. Lee later reversed that decision last spring.
In a display of solidarity, Governor Chris Sununu of New Hampshire noted that "every governor had to write their own playbook based on what they're seeing,". He used Massachusetts Governor Charlie Baker as an example, saying Baker "had to do the best he could."
Governor Kim Reynolds was proud to talk about the way Iowa handled their meat processing plants when many other parts of the country were dealing with a meat shortage. Instead of remaining out of business decisions, Iowa used a "robust data program" to use zip codes in an effort to monitor where cases would be highest among factory workers across the state.
Reynolds believes that input is what helped her state survive as well as it did.
"I think we are reaping the benefits of that today, because we're coming back stronger than ever from the pandemic," Reynolds stated.
Governor Doug Ducey acknowledged that Arizona did put precautions into place with their focus being "on the vulnerable right from the beginning."
When it was Florida Governor Ron DeSantis' time to speak, he noted that his state was seeing ongoing growth. He attributed some of that growth to people moving there from other Democratic states.
"The lockdown turned them into Republicans," DeSantis said. "People say, 'I was a Democrat because of education, and I'm in California and they're locking my kids out of school. I'm in Florida, people are free, people are happy."
Lee agreed that the past year has shown many people just how parties and politics work as they saw a number of governors be much more aggressive as they tried to slow the spread of COVID-19. This included shutting down schools, businesses, and other activities for a much longer period of time.
Many areas of Middle Tennessee, including Nashville, have seen an increase of people moving in from out of state and purchasing property.
"They've been looking for a long time, but suddenly the differences between our states and those blue states are stark," Lee said.