Legislator Proposes Replacement Of District Attorneys General Who Refuse To Uphold State Law
Photo Credit: capitol.tn.gov
The Tennessee Conservative [By Jason Vaughn] –
As the called special session of the Tennessee Legislature approaches, one lawmaker is looking to create a process for removing district attorneys general if they refuse to enforce state law.
Representative Tim Rudd of Murfreesboro proposed the new legislation that would give the courts authority to appoint a replacement attorney in the event that the district attorney general was not fulfilling the obligations of the position and publicly stated that enforcement of laws would not happen.
Representative Tim Rudd – (615) 741-2804 – rep.tim.rudd@capitol.tn.gov
The proposal in itself does not provide any new ground for legislators; technically, there is already legal grounds for this procedure in the state Constitution.
The Tennessee Constitution already reads, "In all cases where the Attorney for any district fails or refuses to attend and prosecute the according to law, the Court shall have power to appoint an Attorney pro tempore."
*** Click Here to Support Conservative Journalism in Tennessee. We can't cover stories like this without your support!***
The intention of the proposal is an attempt to push district attorney generals to perform their job responsibilities. It is specifically in response to Nashville District Attorney General Glenn Funk's refusal to enforce state legislation against mask mandates.
In August, Funk stated that he would not be enforcing the law through his refusal to prosecute school districts and teachers for requiring masks. He said he would not penalize them "for keeping children safe."
Similarly, Funk refused to enforce a state law that requires businesses to post signs if they have provide "gender-friendly" bathrooms for transgender individuals, saying that his office "will not promote hate."
At the time, a number of legislators called for Funk's removal, with Representative John Ragan of Oak Ridge asking the state attorney general if Funk's refusal to uphold the law was cause enough to have him taken out from his position.
Funk's response to the proposed bill is that "prosecutorial discretion is part of our constitution."
The issue will be addressed as a part of the legislative special session, which begins today.
Click HERE to view all the bills currently up for consideration in this week's Special Session.
Find your State Representative HERE.
Find your State Senator HERE.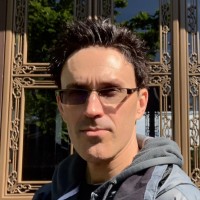 About the Author: Jason Vaughn, Media Coordinator for The Tennessee Conservative  ~ Jason previously worked for a legacy publishing company based in Crossville, TN in a variety of roles through his career.  Most recently, he served as Deputy Directory for their flagship publication. Prior, he was a freelance journalist writing articles that appeared in the Herald Citizen, the Crossville Chronicle and The Oracle among others.  He graduated from Tennessee Technological University with a Bachelor's in English-Journalism, with minors in Broadcast Journalism and History.  Contact Jason at news@TennesseeConservativeNews.com