Many Tennessee Teachers Will Receive Stipends For Summer Training Programs
Photo Credit: Fabrice Florin / CC
Published April 23, 2021
The Tennessee Conservative Staff –
On Thursday, the Tennessee Department of Education announced plans to expand the number of $1,000 stipends available to teachers who complete a critical summer training program. The two-week Early Reading Training teaches educators how to apply phonics-based instruction in their classrooms.

According to TDOE, these stipends will be available for "fifth-grade classroom teachers, special education teachers, in addition to kindergarten through 4th-grade classroom, special education, and ESL teachers."
The two-week program is free and optional for Tennessee teachers and is part of the Reading 360 initiative. It will teach educators to implement foundational literacy instruction. The program is meant to make sure teachers have access to the latest resources and tools needed to teach young children how to read.
Department of Education Commissioner Penny Schwinn said, "Becoming a strong reader by 3rd grade is a critical milestone in a student's academic journey, and in Tennessee, we are focusing on ensuring students who are still developing reading skills have strong supports, including excellent reading instruction. By providing kindergarten, 1st, 2nd, 3rd, 4th, and now 5th-grade teachers a $1,000 stipend for completing the department's Early Reading Training, Tennessee teachers will be compensated for their professional development, and more students will benefit from strong phonics-based instruction when learning how to read."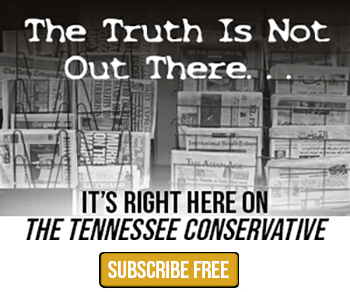 While Tennessee teachers who teach grades pre-K through fifth can attend the training free of charge, they still have to register through their district before the May 5 deadline. Kindergarten through second-grade teachers will also get "classroom kits" full of materials they can use in class.
The training for week one will be done online through Best for All Central, with in-person training for week two.
Dr. Mike Frazier, the director of Etowah City Schools, said, "As Director of Schools of a small system in East Tennessee, it is with pride and excitement that we received the news regarding our K-5 teachers being trained in literacy foundation. This training will be this summer and all of our teachers will receive a stipend for their participation. We are appreciative to Commissioner Penny Schwinn and her cabinet members for hearing our voices as Directors and bringing to fruition the stipend for our K-5 teachers across this great State of Tennessee."
The Department of Education shared the announcement on Twitter early Thursday afternoon.
In the announcement, they said, "By providing more teachers across TN with the opportunity to receive a $1,000 stipend upon completion of Summer Early Reading Training, teachers will be compensated for PD & students will benefit from phonics-based instruction when learning to read."
The Reading 360 initiative will allow Tennessee to invest $100 million into student literacy across the state. It focuses on phonics-based instruction and is meant to reverse the learning loss that came with the Covid-19 pandemic.
"We are saying that we are serious about this as a state," Schwinn said about using Reading 360 to raise literacy rates. "Now we have this one-time opportunity to invest a significant amount of money — not just in one part of the reading continuum but the entirety."