Masking Remains Optional In Rutherford County Schools After Heated Board Meeting
Photo Credit: Rutherford County Government / YouTube 
The Tennessee Conservative [By Jason Vaughn] –
Following a specially-called meeting of the Rutherford County Board of Education, it was decided that masking in the school district will remain optional. 

The crowded board meeting, that lasted for over three hours on Tuesday evening, included commentary from parents, students, teachers and medical professionals representing both sides of the masking issue.
As reported by the Daily News Journal, the meeting, at times, sounded like a sporting event with many in the audience, and even in the lobby area, applauding and cheering after hearing points they favored. 
Previous Oakland High School teacher, Susan Craver urged the board to require masks citing her time being hospitalized with COVID over the Christmas Holiday season.
"I was on a ventilator for six weeks. If one child is saved, that's worth it to me," Craver said.
A Rutherford County parent, and former California resident, spoke in favor of keeping parental choice on masking in place.
"Please do not make Tennessee another California," parent Terrence Bates said.
Another parent, Leslie Scott, said, "I would be willing to bet the majority of parents are for choice."
That specific comment received are large round of applause by parents in the audience.
Many parents held up signs such as "Let Our Kids Smile" and "Parent Choice."
In contrast, one parent of a student in Blackman Schools held up a sign stating "I wear a mask for Marshall" and "Safe RCS."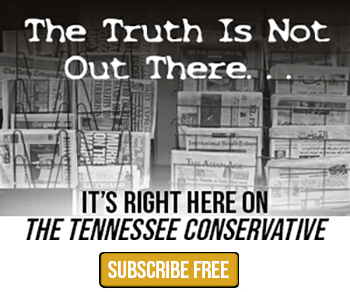 Last school year, the Rutherford County Board of Education mandated mask-wearing and this year, they opted to allow for parental choice on masking prior to Governor Lee signing Executive Order 84 which expressly stated that parents have the final say on masking their children. 
*** Click Here to Support Conservative Journalism in Tennessee. We can't cover News Stories such as this without your support!***
Although no new pandemic response policies were adopted at the meeting, the board did vote to keep masking optional with three board members voting in support and four against.
In favor of keeping the existing policy were Claire Maxwell, Lisa Moore and Tammy Sharp.
Those who voted against were Sheila Bratton, Jim Estes, Chairwoman Tiffany Johnson and Chairman Coy Young.
"We have to come up with solutions," said Young.
In a press conference last week, Tennessee Gov. Bill Lee said he "still believes a parent is the best decider" on students wearing face coverings in school.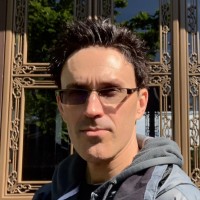 About the Author: Jason Vaughn, Media Coordinator for The Tennessee Conservative  ~ Jason previously worked for a legacy publishing company based in Crossville, TN in a variety of roles through his career.  Most recently, he served as Deputy Directory for their flagship publication. Prior, he was a freelance journalist writing articles that appeared in the Herald Citizen, the Crossville Chronicle and The Oracle among others.  He graduated from Tennessee Technological University with a Bachelor's in English-Journalism, with minors in Broadcast Journalism and History.  Contact Jason at news@TennesseeConservativeNews.com