Medical Marijuana Moves Forward in TN After Compromise
Photo Credit: Public Domain
Published May 5 ,2021
The Tennessee Conservative Staff –
State legislators have come to an agreement on a medical cannabis decriminalization bill after a wider-ranging bill just barely failed to pass.
Senate Bill 0667, sponsored by Senator Becky Massey of Knoxville, was shut down by legislators earlier in the session.

"We pared that down as much as we could," said Senator Ferrell Haile, sponsor of the updated bill.
The updated bill made it through six special House committees and a Senate committee on Tuesday with only a few days left of this year's legislative session.
The bill squeaked through the Senate with a vote of 20-12. While some of those who voted against the bill did so with strong opposition to any kind of legalization of marijuana, others voted against it because they felt the legislation was not extensive enough.
"Not everybody is happy with the compromise," Haile said. However, he believes the new commission that will be created to study medical marijuana legalization will greatly benefit the state in organizing a plan before the federal government reclassifies marijuana on the Drug Enforcement Administration's drug schedule.
The bill list nine debilitating illnesses that would give a patient reason to possess cannabis oil that contains 0.9% THC or less. That percentage is considered a low dose, only a little above the current legal amount of 0.3% that is allowed in hemp oil.
Patients would be required to have a letter from a physician, and that letter would have to be renewed every six months. The letter must detail previous attempts to use more conventional treatment options before using cannabis oil.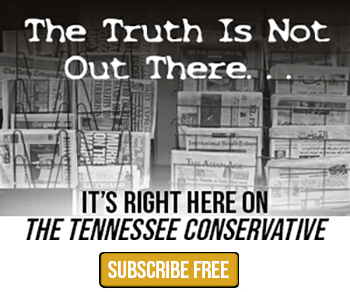 The legislation makes allowances for the following illnesses: Alzheimer's disease, ALS, end-stage cancer, inflammatory bowel diseases such as Crohn's disease and ulcerative colitis, epilepsy or seizures, multiple sclerosis, Parkinson's disease, HIV or AIDS, and sickle cell disease.
People with these diseases would still have to go elsewhere to purchase the cannabis oil because the sale of marijuana is not currently legal in Tennessee. The new legislation would simply make it legal for individuals to have the products in their possession in the state. Individuals who suffer from epilepsy are already allowed to have the oil in Tennessee, according to previously passed legislation.
House Speaker Cameron Sexton, who as in favor of Representative Bryan Terry's larger-scale bill, and Lt. Governor Randy McNally, who was not in favor of it, both offered support for the new agreement.
Despite that agreement being reached, not all legislators are happy with it.
Representative John Mark Windle of Livingston told one committee that he felt Tennessee was wrong to continue to not allow farmers to produce the product.
"It's simply unfair for young Israelis to be able to compete in the world market, and we're going to tell Tennesseans that they can't," Windle said. "It's wrong and it's anti-capitalist."
Representative John Ray Clemmons and Senator Heidi Campbell, Democrats from Nashville, stated that they are afraid the new legislation will make it harder to expand medical marijuana legalization.
Terry and Massey agreed with many of the concerns brought up by legislators, but they acknowledged that some progress was better than no progress.
Madison county Representative Chris Todd, however, argued against the legislation, stating that allowing for medical marijuana usage would quickly lead to legalization of marijuana for recreational use.
Governor Bill Lee sent administration members to argue against Terry and Massey's original bill, but he has opted to stand down on the new version. Terry says the governor has "removed his philosophical flag."
The governor is expected to sign the bill into law.