MNPD Failed To Fully Investigate Nashville Christmas Bomber
Photo: Anthony Quinn Warner
Photo Credit: Warner photo by FBI -Memphis Office / Squad Car photo by Josh Beasley / CC
Published June 3, 2021
The Tennessee Conservative Staff –
A new report released on Wednesday states that police were told that Anthony Quinn Warner, known as the Christmas Day bomber, was creating explosives 16 months prior to the Nashville bombing.
The report states that they were tipped off by Warner's girlfriend 16 months before the destructive explosion that rocked downtown Nashville. She informed them that she believed he was "building bombs in the RV trailer at his residence."

However, the report also states that there were a number of errors made along the way that kept the department from adequately investigating.
A committee was formed by Police Chief John Drake to look at how the initial information was handled. The committee was chaired by local attorney Ed Yarbrough who previously served as a federal prosecutor. Additional committee members include Community Oversight Board director Jill Fitcheard, Metro Council Member Jennifer Gamble, Deputy Chief Dwayne Greene, and head of police internal affairs Kathy Morante.
They found no documentation by the police department to prove that anyone had made contact with Warner, despite the fact that the department claimed that bomb squad officer had tried multiple times to follow up on the tip. The case file instead remained open with no updates and seemingly no activity.
Drake initially said that police had done everything in their power to prevent the Christmas morning attack, but the committee found this was not the case.
*** Click Here to Support Conservative Journalism in Tennessee. We can't cover stories like this without your support!***
Officers who initially went to Warner's home in Antioch saw the RV behind a fence but left because Warner did not come to the door. The committee said that at this point "all response policies and procedures were followed successfully."
The committee's biggest problem with the investigation was that there was little to no update on any attempts to follow up on the report. The investigation was turned over primarily to Kevin Pollard, a bomb squad technician.
Pollard claims that he attempted to contact the girlfriend "several times" and drove by Warner's house "several times", but there is no documented record of any attempts to do either.
"Furthermore, Officer Pollard stated that there was no attempt at any time to contact Anthony Warner's employer, family members, or the neighbors near Warner's home," the report said. "He stated that cases like that often lay dormant unless another lead or complaint comes in."
In December Drake said, "There was a matter of record report made that a person was making bombs and he was capable of making bombs, but that's all we had right there. We had no actual knowledge that a bomb was made."
After the committee found otherwise, Drake said he accepted those new findings and stated that his department was already working on many of the changes that were recommended in the committee's report.
"There is no way we can know for certain that this bombing could have been prevented," Drake stated. "But there were some deficiencies that were noted. The police department is committed to seeing that all deficiencies are corrected moving forward."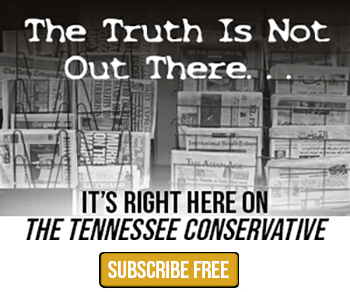 According to the committee, there were at least seven errors that hindered the investigation and affected the way the department handles tips regarding bombs.
Case files for the bomb unit will be reviewed with greater care and additional documentation will be required by investigators to ensure that all leads are followed up on. They also plan to host an "explosive summit" each month to allow bomb squad members the chance to update both state and federal authorities in regards to ongoing investigations.
The report also recommended that bomb squad technicians be paired with more experienced investigators and that random audits of bomb squad case files be done "to ensure that the best investigative practices are being used and all documentation is being properly completed."
"These new procedures that have been put in place, I think, go above and beyond in making us a safer city," Drake said. "The whole thing is just to make sure we're better moving forward."
Drake continued, "Members of Hazardous Devices Units, or bomb squads, are dedicated, highly trained individuals. The after-action recommendations being implemented will make their work even better for our city and the Middle Tennessee region."
According to MNPD spokesman Don Aaron, no officers were disciplined because of the committee's findings and he did not know of any current disciplinary investigations due to the bombing.
The committee acknowledged that additional investigation might not have prevented the Christmas Day bombing.
"One must not assume that because certain good practices were not followed or certain actions were not taken, the outcome would have necessarily been different had those proper steps been taken," the report read. "All we can say for sure is that following the best practices and being diligent creates the best opportunity for a good result next time."