Nashville Judge Rules In Favor Of Reinstating Sportsbook Betting License
Photo: Nissan Stadium / Nashville, Tennessee
Photo Credit: Casey Fleser / CC
Published March 29, 2021
The Tennessee Conservative Staff –
Nashville, TN – On Friday, a Nashville judge ruled in favor of Action 24/7 having their betting license reinstated.
The company's license was recently revoked after reports of fraudulent activity.

The Friday ruling means that the Tennessee Education Lottery will have to reinstate the license for the online sportsbook.
Last week, Action self-reported several accounts of debit card fraud. However, officials of the company argued that the incidents have been exaggerated.
Attorney E. Steele Clayton IV said the suspension coming right before the start of March Madness could not have had worse timing.
The suspension marked the first time in the U.S. that an online sportsbook lost its license. A lead analyst for PlayUSA.com, Dustin Gouker, called it "a sad milepost in the sports betting industry."
At the time of the suspension, Gouker said, "Tennessee's sportsbooks are thriving, which makes news like this particularly unwelcome for anyone who has a stake in the success of regulated sports betting. If all these allegations are true, Tennessee regulators can't let the status quo at Action 24/7 continue."
Tina Hodges, President, and CEO of Action 24/7 sent out a statement about the suspension.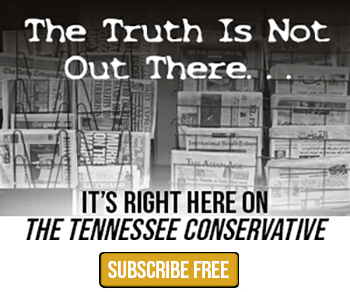 Hodges said, "The Board today indefinitely suspended Action 24/7's sports betting operator license for suspicious player deposit activity. This suspicious activity was detected quickly by Action staff and Action swiftly suspended the involved player accounts. Action instituted additional controls to curb the activity, and no further such activity has occurred since. Yet, the Board relied upon unfounded fears of future speculative recurrences of the activity, and took draconian action just as the NCAA Tournament is beginning."
The statement also said, "Obviously, we are disappointed in the Board's decision, but will continue to work with TEL staff and seek all other avenues of relief to have the suspension lifted quickly so that the people of Tennessee may continue to enjoy wagering on the Action 24/7 sportsbook."
Clayton fought to overturn the suspension after claiming a Lottery investigator was exaggerating the situation. He said the amount lost was $22,601, and Action immediately took steps to rectify the incidents. The lawsuit also claimed Action was never able to tell their side of the story.
They have since put more controls into place to prevent any more fraudulent activity. For one, they will now limit the number of deposits that can be made to any account to two an hour. This new limitation only includes debit and credit cards.
Danny DiRienzo, a Lottery inspector, said the change is "a very basic internal control that should have been in place at launch, and it should extend further than that. It should not be limited to credit cards or debit cards, it should be across any funding platform."
Judge Patricia Head Moskal from Davidson County Chancery Court, ruled on Friday to have Action's license reinstated.
In her ruling, Moskal, said, "Action 24/7 has clearly shown the likelihood that its rights are being violated and it will suffer immediate and irreparable injury."
Lottery officials also released a statement after the ruling, which said, "We will continue to work with Action 247 to implement appropriate minimum internal control standards that protect the public interest and minimize risk to the integrity of sports gaming in Tennessee."