Nashville Representative Cites Discrimination As Reason for Not Seeking Reelection
Photo: Representative Jason Potts
Photo Credit: Rep. Jason Potts/ Facebook
Published May 11, 2021
The Tennessee Conservative Staff –
Representative Jason Potts, a Democrat who represents part of Nashville in the Tennessee House of Representatives says discrimination, along with low pay and a lack of time, is the reason why he plans to not seek reelection.
Potts announced that he will not run for reelection once he completes the second year of his term next year. He represents House District 59, which includes the southeast corner of Davidson County.
According to Potts, the Republican supermajority is discriminatory, and that discrimination has led to a great deal of stress for him. He states that he just does not find personal satisfaction in the Capitol-level legislative business.

"I'm so discriminated against," Potts said. "I'm not going to run again when I'm discriminated against every day."
When questioned about the alleged discrimination, Potts stated that he put too much time into his work on bills that die in committees because they do not garner bipartisan support.
House Speaker Cameron Sexton, a Republican from Crossville, believes that Potts' claim of discrimination is "utter nonsense."
"In order to pass legislation, you should be in the General Assembly to actually run a bill," Sexton responded.
According to attendance records kept by the House clerk's office, Potts was absent for 21 of the 34 days when the legislature met for House floor sessions. This means he missed approximately 62% of those sessions.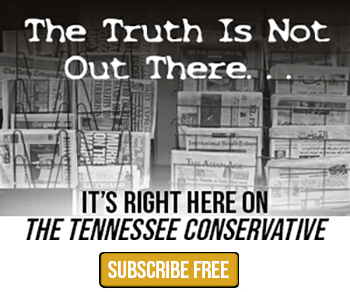 There are 26 Democrats in the Tennessee House of Representatives. All but five of those Democrats were able to get legislation they sponsored to pass.
Potts says that he is proud of the work he did on other bills, even if the bills he sponsored did not pass. He previously worked on legislation that would require phone use by while driving to be hands-free.
According to Potts, his work as a general contractor and his family have also caused him to feel the pressure of the public office.
This is not Potts' first venture into public office. His first stint was his election to Nashville's Metro Council in 2011. He continued there in 2012 while he attempted to run for the House. After the won the legislative position in 2018, he finished out his term with the Metro Council, doing both at the same time.
In 2018, Potts stated that he took a year and a half off from job to focus on politics. However, he says he realized the $24,000 annual stipend that came with the part-time position was not what he was expecting, and cites the low pay as another reason for his decision to not run for reelection.
"I thought it paid a little more with the per diem," Potts said. "I realized I just can't live off this."
Potts does plan to return to complete the second year of his term next year. He did acknowledge that he needed to better prepare to ensure that he would be more available.
"I'll plan accordingly where I can attend next spring," he said.
Potts does not believe this is the end of his political run, but he does feel it needs to be postponed. He says he plans to wait until his young children are grown to venture back into politics.
"Maybe 15 to 20 years down the road, I'll come back and run for something," Potts said.