Nashville To Host Post-Pandemic Southern Baptist Convention
Photo: Music City Center in Nashville, Tennessee
Photo Credit: Music City Center & The Southern Baptist Convention
Published May 14, 2021
The Tennessee Conservative Staff –
Music City will welcome thousands of Southern Baptists for their annual meeting in June.

According to Butch Spyridon, president and CEO of the Nashville Convention and Visitors Corp, the meeting will be the first large-scale gathering to take place in Nashville since COVID-19 brought about a restriction on meetings in March 2020.
Sypridon says the pandemic had a major impact on the city's tourism business.
"It killed the meeting industry for 15 months," Spyridon stated.
The city has been making plans to reopen for conventions and conferences, which make up about 40% of the tourism industry.
"We have been working with the health department for 15 months. We've been consulting with Vanderbilt for 12 months, and we absolutely would not do anything that wasn't safe or approves," Spyridon said. "There is a point where the numbers tell you it's OK, the vaccination rate tells you it's OK, and you have to start opening back up albeit cautiously."
Last year, Southern Baptist leaders were forced to cancel their plans to meet in Orlando, Florida. It was the first meeting that had to be canceled in 75 years. Now they are ready to try again in their home city of Nashville.
The meeting will take place June 15-16 at Music City Center. There will also be a two-day Southern Baptist missions conference immediately before that meeting.
The Southern Baptist Convention is the largest Protestant denomination in the United States. Their annual meeting serves as a forum for conducting official business. This year's convention will include the election of a new convention president.
Jonathan Howe, the vice president for communications for the Southern Baptist Convention's executive committee, acknowledged the challenges in organizing the in-person meeting, but he also noted how accommodating the various venues had been as they worked through everchanging coronavirus restrictions.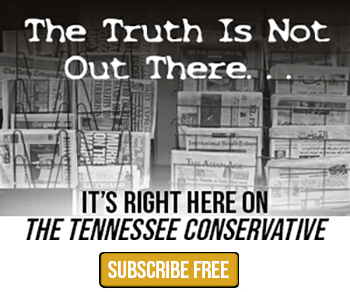 The convention was originally planned for the Gaylord Opryland Resort and Convention Center. That venue was changed in April because organizers felt the additional space available at the city-owned Music City Center would be welcomed.
Also in April, Governor Bill Lee announced that it was time to lift COVID-19 restrictions and allow gatherings to resume without any additional restrictions. Nashville city officials will allow those restrictions to expire Friday, but they will maintain the city's indoor mask policy.
Howe says that the convention organizers will provide hand sanitizer stations. He also stated that they will encourage those in attendance to maintain social distancing and will also require that attendees follow any mask order that is still in effect.
"We have no concerns about the facility itself and the ability for us to host a safe and effective and efficient meeting regardless of whatever guidelines may be in place at the time of our meeting."
Spyridon says the Southern Baptist Convention will serve as a learning process as the city gradually moves back into its role of hosting large gatherings.
"Nobody needs to panic that we're going to be overrun with conventions," Spyridon said.
He says that the Nashville Convention and Visitors Corp. plans to gather as much information as possible about where those in attendance are traveling from and what the vaccination rate of the attendees is.
"We'll try to stay in touch and track to see if there was any COVID outbreak from the meeting, and the center will have extra personnel working on mask compliance," Spyridon said. "Hopefully we'll learn that we did a lot of things right."
The Southern Baptist meeting is one of five large meetings currently scheduled for Nashville.
"It gives us a chance to work out the kinks, test our protocols and most importantly give confidence to the business that's on the books for the fall. That's where we're counting on bigger recovery," Spyridon stated. "We hope to demonstrate good attendance, safe protocols, safe outcomes and tell the rest of our clients, 'It is OK. We're ready for you.'"