No Hybrid Learning For Tennessee Schools Next Year
Photo Credit: Public Domain
Published April 27, 2021
The Tennessee Conservative Staff –
Tennessee public schools will no longer have the option of providing both in-person and remote instruction as of next school year. Students who want to continue with virtual instruction will have to enroll in a specific virtual school instead of a regular public school option.

As of March, all Tennessee school districts were providing students with in-person learning options, but approximately 25% of all Tennessee students started the year remotely because of the COVID-19 pandemic.
Even after that March reopening, nearly 45% of Metro Nashville students and 67% of Shelby County students still chose to continue at-home learning.
Governor Bill Lee and Education Commissioner Penny Schwinn have both discussed the importance of providing in-person instruction for students, working with districts to help them reopen safely.
On April 12, the State Board of Education held a specially-called meeting where they approved a policy that would prohibit schools from operating on a hybrid model of instruction, with some students learning in-person and others learning virtually. The policy would require students who wished to take part in remote instruction to enroll in a specifically virtual school.
Districts were allowed to operate on the hybrid model as part of their "continuous learning plans" that were created last summer. Those plans will no longer be in effect once the pandemic-issued state of emergency also expires.
Schools utilized different plans for hybrid instruction. Some students attended school in-person on alternating days while teachers taught students both at home and in class at the same time. Other teachers provided asynchronous learning opportunities for those at home while teaching in-person for those who came to campus.
Amy Owen, director of policy and research for the State Board, explained the policy.
"Students who want full-time virtual education will therefore need to enroll in virtual school," said Owen. "I know the department has provided guidance for how to establish virtual schools for LEAs that don't already have one and for parameters for virtual school in general."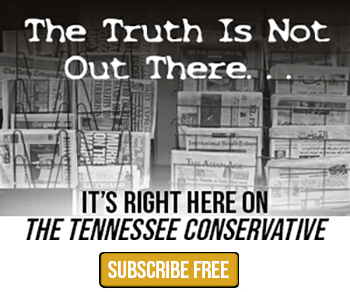 Commissioner Schwinn stressed the importance of providing still providing choices for students to meet their needs.
"While we are saying that we want in-person options available at every school, so every family has that choice, we also know a number of our districts will take advantage of starting virtual schools," Schwinn said. "That is one avenue that provides a very structural and clear set of expectations for, 'This is how students need to learn in a virtual environment.' But we think that districts have that choice now, they should exercise that if that's what their local communities and families want."
According to Schwinn, the new policy is meant to relieve teachers of the burden of hybrid learning since students will be required to register with separate virtual schools.
"It's really difficult to teach students who are in front of you and students who are on a computer, and that is what has been asked of our educators," state Schwinn.
State records show that ten districts in the state already had established virtual schools prior to the pandemic. Those schools include Metro Nashville Public Schools, Bradley, Hamilton, Marion, McNairy, Perry, Robertson, Shelby, Union, and Washington counties.
Several other counties are working on virtual schools for the upcoming school year. Knox and Rutherford County both have programs that they will be transitioning into.
Virtual schools are given their own state school numbers, and they operate separately from other schools in the district. It is up to local districts to determine whether they allow students in virtual schools to participate in extracurricular activities.
Rutherford County Schools are seeking approval from TSSAA to offer sports to virtual students. Others, such as Hamilton and Williamson County, have already informed parents that virtual students would not be allowed to participate in extracurricular activities.
School districts have until June 1 to apply to create a new virtual school for the upcoming year.