Reporting Suspected TennCare Fraud Just Got Easier
Photo Credit: joepopp / CC 
Published August 25, 2021
The Tennessee Conservative Staff –
Tips from Tennesseans result in more TennCare fraud investigations than any other method and now it's easier than ever to report suspected TennCare fraud to the Office of Inspector General, which investigates fraud among members of the state's healthcare insurance program.
"People can now simply go to our website on any device, scan the QR code and give us the information," Inspector General Kim Harmon said. "Tennesseans have given us tens of thousands of tips that resulted in investigations of people who may have been abusing the state's TennCare program. We wanted to make it even easier to give us information about possible TennCare fraud and you absolutely can do it anonymously." 

To report TennCare fraud on the website – www.tn.gov/OIG – simply scan a QR code on the page and you're plugged in to the place you can report any details to the state. 
You can still report information the traditional ways:
· TennCare Fraud Hotline: 800-433—3982
·         Email TennCare.Fraud@TN.gov 
·         By U.S. mail:  PO Box 282368, Nashville, TN  37228 
"We've enjoyed enormous support from Tennessee citizens as well as local law enforcement and judicial officials as well as doctors and pharmacists across the state, because everyone has a stake in making sure our tax dollars aren't abused," General Harmon said. "Now, just pick up your mobile phone and you can report suspicious information in as little time as it takes to send a text."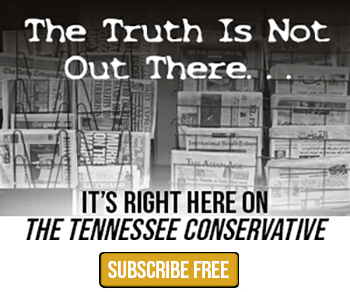 TennCare is the state of Tennessee's managed Medicaid agency serving more than 1.4 million Tennesseans, including low-income individuals such as pregnant women, children, caretaker relatives of young children and older adults and adults with disabilities. About one third of TennCare funding comes from state tax dollars; about 65-percent comes from federal tax dollars. 
***Click HERE to support Conservative Journalism in Tennessee. We can't bring you articles like this without your support!***
The OIG, which is separate from TennCare, began full operation in February 2005 and has investigated over 5,760 criminal cases leading to more than $10.8 million being repaid to TennCare, with a total estimated cost avoidance of more than $163.6 million for TennCare, according to latest figures. To date, 3,135 people have been charged with TennCare fraud. 
To access the OIG most wanted list please visit https://www.tn.gov/finance/fa-oig/fa-oig-most-wanted.html. Anyone with information about a wanted subject is urged to use the contact information on the page.