Rural Tennessee Students Left With Few Educational Options
Rural Tennessee Students Have Fewer Educational Opportunities Available To Them Than Urban Students.  Only A Handful Of Tennessee's Rural Counties Have Private Schools, And None Have Any Charter Schools In Operation. 

Photo Credit: Public Domain
Published March 26, 2021
By Vivian Jones [The Center Square contributor]-
Rural Tennessee students have fewer educational opportunities available to them than urban students, according to a new report from the Beacon Center of Tennessee.
Nearly 300,000 Tennessee students – about 1 in 3 – attend school in a rural county. Only a handful of Tennessee's rural counties have private schools, and none have any charter schools in operation.
If a public school is unable to meet a student's needs and a family cannot afford a private school, where they exist, rural students are left with no alternatives.
"Options were really not there for these rural students," said Jason Edmonds, a research associate at the Beacon Center, a free-market think tank based in Nashville.
Urban students generally have access to a nearby public charter school, an alternative public school or, if their family can afford it, a private school.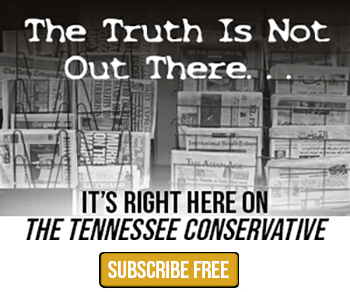 In rural counties, however, more students face challenges such as lower incomes and limited access to high speed internet. Rural school districts also are more likely to have students with disabilities.
Those challenges have an effect: 86% of students in rural school districts have a lower academic achievement than the statewide average, Edmonds said.
When the COVID-19 pandemic forced a statewide school shut down, a wave of innovation spread across rural Tennessee.
"During the pandemic, when many of these schools did close their doors, parents didn't just sit on their hands and kind of wait for the school to open. They created the educational space for their child," Edmonds said. "There has actually been an explosion of these innovative education models such as learning pods and micro schools."
Edmonds said it's important to protect the progress that has been made and expand on the effort.
"We have to protect innovative educational models such as learning pods and micro schools from overregulation," Edmonds said.
Tennessee is one of only three states where virtual charter schools are banned from operating. Edmonds said state legislators should consider removing that ban. Legislators should also consider allowing charter schools to be authorized by more entities than just local school districts, Edmonds said.
"We just want to see the rural families being offered the same opportunities that urban and suburban students are offered here in Tennessee," Edmonds said.