Rutherford County Mayor Campaign Audited to Find Source of Mystery Funds
Photo: Rutherford County Mayor Bill Ketron
Photo Credit: rutherfordcountytn.gov / background: public domain
Published April 12, 2021
The Tennessee Conservative Staff –
Rutherford County Mayor Bill Ketron will face a hearing this week that will delve into accusations of 63 campaign finance violations against him.

The hearing will take place in Nashville on Wednesday with the Tennessee Registry of Election Finance.
Rutherford County Commissioner Robert Stevens requested that audits be done for Ketron's campaign accounts for county mayor, state senator, and Quest political action committee (PAC). Stevens would like to know just where nearly $44,450 in unreported campaign contributions came from.
"We need the registry to tell us where the mystery money in the mayoral account came from," Stevens stated. "Our citizens deserve to know that the campaign finance system isn't rigged or corrupt. They also need to know that county government isn't rigged or corrupt."
Questionable transactions form 2018 and 2019 are the primary focus in the current audits. The treasurer for the campaign during that time was Kelsey Ketron, the mayor's daughter.
The mayoral account audit shows a total of 30 violations of state law, with two of those also being listed as violations in the state senate account. The state senate audit finds an additional 18 violations, and the PAC account audit has 15.
Ketron could be slapped with up to a $10,000 civil penalty for each violation, although minor violations could rack up lesser amounts. He is already facing previous penalties in the amount of $80,000, but Bill Young, executive director for the registry, states that Ketron plans to ask for a reconsideration of those fees. $20,000 worth of those penalties from his senator account and another $60,000 comes from the PAC account.
Ketron sent a letter to the registry stating that he made a mistake in allowing his daughter to serve as treasurer of his campaign accounts when she was not prepared for that role.
In February 2020, Kelsey Ketron pleaded no contest to 15 counts which included forgery, theft of property, fraudulent insurance acts, and impersonating a licensed professional. She was sentenced to eight years of probation.
Kelsey Ketron also faced a fine of $10,000 and was assigned 300 hours of community service. The Tennessee Department of Commerce and Insurance also hit her with $23,000 in civil fines and also made her unable to restore her license as an insurance agent until those fines were paid.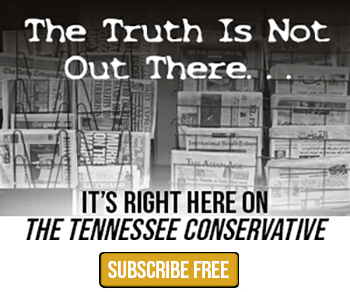 State records show that Jimmy Davis is Ketron's current campaign treasurer. According to Young, they are working to clear up any errors in the campaign accounts.
Stevens is hoping to find some clarification through this audit.
"We need a full and thorough explanation as to where all the unaccounted for money went," Stevens said.
Stevens also questions the purchase of a Ford F-150 truck that was purchased with campaign funds for use during the senate campaigns and then kept for use during the mayoral campaign.
"If you can buy a campaign vehicle with your campaign money and keep the vehicle when you're not in office anymore, that just seems shady as heck," state Stevens. "That just isn't right. You get a free car."
According to Stevens, the state senate account audit currently shows a balance of zero, but March 30 records showed a balance of $83,267. Stevens would like to know where that money is.
"The purpose of campaign funds is to get votes and raise awareness about the issues your campaign is supporting," Stevens said. "It's not for your personal expenses for personal gain."
Stevens believes the registry should do more than just give Ketron a "slap on the wrist" for the undocumented money.
"It tells other people that nothing is going to happen to them if their money is missing," Stevens said."