Shelby County DA Blames Permitless Gun Law For Crime Increase
Photo Credit: Public Domain
The Tennessee Conservative [By Jason Vaughn] –
Shelby County District Attorney Amy Weirich says the permitless gun carry law has led to an increase in violent crime across the Memphis area, leaving the city towards a new record number of homicides.

This announcement comes on the heels of a weekend filled with violence that resulted in seven dead, including one teen.
"It seems like just about every Monday morning, we're talking about a violent weekend," Weirich said. "This one was particularly tragic because we're talking about a young life."
This weekend's deaths included an accidental shooting where a 16-year-old girl shot and killed a 17-year-old boy with a gun she was given by another 16-year-old boy.
"You would have thought that the last year's record number of homicides, last year's number of children being murdered, would have been enough. Well, we're on track to now beat those numbers," Weirich stated.
Weirich says the permitless gun carry law, which went into effect in July, has caused an increase in the violence.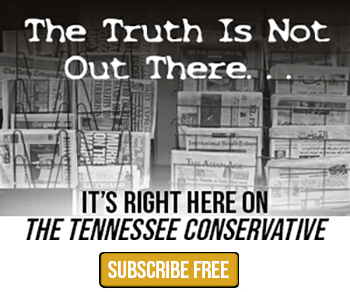 Shelby County Sheriff Floyd Bonner reports that his department is dealing with more cases of accidental shootings since implementation of the new law. He also added that people are not properly securing their weapons in their vehicles, resulting in an increase in thefts from cars.
"The district attorney's office is prosecuting these adults that are putting weapons in young people's hands, but again, sometimes these weapons are carelessly left under mattresses, under pillows, places that you should never store a firearm," Bonner stated.
***Click HERE to support Conservative Journalism in Tennessee. We can't bring cover stories like this without your support!***
The sheriff's office is currently offering free classes for the public on handling guns through the Sheriff's Training Academy.
She is calling on community groups and parents to partner with her office to help curb the crime.
"Know where your kids are. Know where your children are 24 hours a day, seven days a week and who they're with," Weirich said.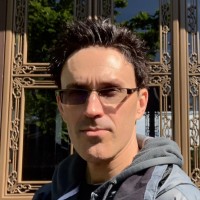 About the Author: Jason Vaughn, Media Coordinator for The Tennessee Conservative  ~ Jason previously worked for a legacy publishing company based in Crossville, TN in a variety of roles through his career.  Most recently, he served as Deputy Directory for their flagship publication. Prior, he was a freelance journalist writing articles that appeared in the Herald Citizen, the Crossville Chronicle and The Oracle among others.  He graduated from Tennessee Technological University with a Bachelor's in English-Journalism, with minors in Broadcast Journalism and History.  Contact Jason at news@TennesseeConservativeNews.com