Speaker Sexton Announces Members Of Bipartisan Redistricting Committee
Photo: Tennessee House Speaker Cameron Sexton (R-Crossville) 
Photo Credit: Speaker Cameron Sexton / Facebook 
Published August 30, 2021
The Tennessee Conservative [By Jason Vaughn] – 
On Thursday, August 26th, Tennessee House Speaker Cameron Sexton (R-Crossville) announced the creation of a bipartisan House Select Committee focused on redistricting. 

This first-of-its-kind committee will be tasked with analyzing state census data to draw up new U.S. House of Representatives seats and state legislative boundaries / voting districts.
Speaker Sexton said in a statement, "The makeup of this panel is representative of the distinctive voices of Tennesseans from across all three grand divisions of our state. I appreciate both my Republican and Democratic colleagues for their work as part of this panel, which will play a critical role in a transparent, public process that will produce both fair and constitutional redistricting plans representative of all Tennesseans." 
***Click HERE to support Conservative Journalism in Tennessee. We can't cover topics like this without your support!***
The committee will be made up of 12 Republicans and 4 Democrats from the Tennessee House of Representatives.
Republican members include: 
• Gary Hicks (Rogersville)
• Jeremy Faison (Cosby)
• John Crawford (Bristol/Kingsport)
• John Holsclaw (Elizabethton)
• Kevin Vaughan (Collierville)
• Lowell Russell (Vonore)
• Patsy Hazlewood (Signal Mountain)
• Ryan Williams (Cookeville)
• Sam Whitson (Franklin)
• William Lamberth (Portland)
Democrat members include: 
• Antonio Parkinson (Memphis)
• Bob Freeman (Nashville)
• John Mark Windle (Livingston)
• Karen Camper (Memphis)
Deputy Speaker Curtis Johnson, a Republican from Clarksville, will chair the committee, and Speaker Pro Tempore Pat Marsh, a Republican from Shelbyville, will be the committee's vice chair.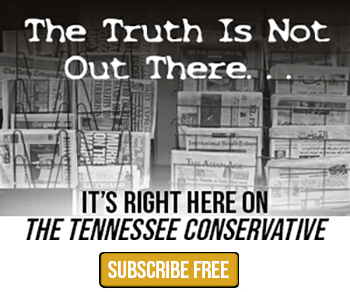 The voting districts will need to be drawn up in a fashion so they have a similar number of voters, so areas such as west Tennessee and the northern parts of east and middle Tennessee will see larger geographical districts while the suburbs of Nashville – the center of the state's population growth – will see smaller districts.
"The redistricting data are very important numbers for cities and counties across the state," Tim Kuhn, director of the Tennessee State Data Center said, "Rebalancing population among political districts is the most obvious use. But these data are also used to assess a community's growth and look at housing vacancy rates, and they are incorporated into funding formulas. These uses are all dependent on the more detailed census data that will come later this summer."
According to U.S. Census numbers, Shelbyville ranked as the 27th-fastest growing micropolitan (10,000 to 50,000 residents) in the country at 11.5% growth. Trousdale County just northeast of Nashville was the eighth-fastest growing county in the country.
The six Tennessee counties that saw more than 20% population increases over the past 10 years all surrounded Nashville: Trousdale (47.8%), Williamson (35.2%), Rutherford (30%), Wilson (29.6%), Montgomery (27.7%), Maury (24.7%) and Sumner (22.2%).
Lake County in far northeast Tennessee saw the largest population dip at 10.8%; 30 counties statewide lost population during the 10-year span.
According to the Associated Press, the redistricting proposals will be taken up in the 2022 legislative session that begins in January. Republican Gov. Bill Lee has veto power over the finalized plan, but he's not expected to put up many objections. 

About the Author: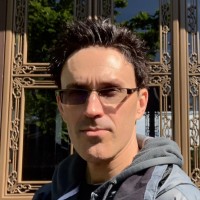 Jason Vaughn, Media Coordinator for The Tennessee Conservative  ~ Jason previously worked for a legacy publishing company based in Crossville, TN in a variety of roles through his career.  Most recently, he served as Deputy Directory for their flagship publication. Prior, he was a freelance journalist writing articles that appeared in the Herald Citizen, the Crossville Chronicle and The Oracle among others.  He graduated from Tennessee Technological University with a Bachelor's in English-Journalism, with minors in Broadcast Journalism and History.  Contact Jason at news@TennesseeConservativeNews.com