Tennessee Business Roundtable Opposes Comptroller's Decision To Suspend COVID Exemptions
Photo Credit: Tennessee Business Roundtable
By Sam Stockard [The Tennessee Lookout CC BY-NC-ND 4.0] –
Gov. Bill Lee said Friday he agrees with the Tennessee Comptroller's decision to suspend exemptions from the state's new COVID-19 law despite concerns raised by the Tennessee Business Roundtable.
Lee also said he doesn't believe any confusion exists for Tennessee's companies because no vaccine mandate is in effect.
"The mandates have been temporarily shut down by court order, and I've said all along I think the mandate is a terrible idea. Vaccines are the most powerful tool we have to fight the pandemic, but a vaccine mandate is counterproductive, and it shouldn't be happening and the courts agree, and they're stopping these mandates all across the country, so it makes no sense really for the Comptroller to continue an exemption process for a mandate that has been temporarily halted in our state. So I think he made the right decision," Lee said Friday morning after a Christmas breakfast to recognize Tennessee Highway Patrol officers.
Two orders this week from U.S. District Court judges in Kentucky and Louisiana halted President Joe Biden's vaccine mandate on federal contractors and subcontractors, as well as health-care providers that receive Medicare and Medicaid funds.
Tennessee Comptroller Jason Mumpower followed those decisions with a move to suspend exemptions from the state's COVID-19 omnibus law. Those waivers enabled companies and government entities with federal contracts or federal grants to require vaccines of employees.
In light of those rulings and decisions, private employers in Tennessee and state institutions such as the University of Tennessee can't require employees to provide proof of vaccination.
***CLICK HERE to support Conservative Journalism in Tennessee. We bring you stories like this without your support!***
The Tennessee Business Roundtable, which opposed the Legislature's special session vote to counter the federal mandate with its own mandate, has said throughout the debate that federal and state authorities shouldn't interfere with an employer's decisions on providing a safe work environment and efforts to provide goods and services to customers.
The group stands by that position, said Patrick Sheehy, president of the Tennessee Business Roundtable.
"The overall practical effect of the federal injunctions and the Comptroller's decision is that Tennessee employers face an increasing amount of business-unfriendly confusion and uncertainty within a rapidly-changing legal environment and a highly-charged political atmosphere. This is exactly the sort of confusion and uncertainty our organization and others warned state lawmakers about in October," Sheehy said in a statement to the Tennessee Lookout.
The court injunctions and Comptroller's decision "couldn't have come at a worse time" for Tennessee health-care providers and federal contractors, he said.
"They were already dealing with severe labor shortages and cost increases, plus rising COVID-19 cases and hospitalizations in Tennessee since the beginning of November," Sheehy said. 
Sheehy stated that the discovery of the omicron variant, the court rulings and Comptroller's decision combined to take take away the ability of companies and health-care providers to require proof of employee vaccinations "without facing a wave of cripping litigation – all while they're bracing for another potential holiday wave of COVID-19 infections." 
***Adapted from an article appearing on TennesseeLookout.com***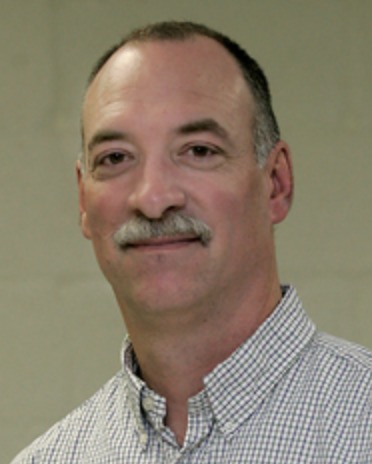 Sam Stockard is a veteran Tennessee reporter and editor, having written for the Daily News Journal in Murfreesboro, where he served as lead editor when the paper won an award for being the state's best Sunday newspaper two years in a row. He has led the Capitol Hill bureau for The Daily Memphian. His awards include Best Single Editorial from the Tennessee Press Association. You can contact Stockard at sstockard@tennesseelookout.com.