Tennessee Chamber Of Commerce Releases COVID-19 Survey for Businesses
Photo Credit: Public Domain
Published September 2, 2021
The Tennessee Conservative [By Jason Vaughn] –
The Tennessee Chamber of Commerce is asking businesses across the state to weigh in with their take on COVID-19 restrictions with a survey asking their opinion on everything from mask mandates to vaccine requirements for both employees and customers.

A survey developed by the group is being shared with chambers of commerce statewide. The survey, which can be found HERE, asks a series of twelve questions.
These questions ask businesses to provide information regarding what COVID-19 protocol they are currently following, what measures the would be in favor of, and who they think should make the decisions on various pandemic related policies.
***Click HERE to support Conservative Journalism in Tennessee. We can't cover topics like this without your support!***
One question asks, "Should employers be prohibited from requiring employees to get vaccinated?"
Another says, "Do you believe the Biden administration should have the authority to require employers to require vaccines in certain business sectors?"
Local chambers are asked to forward the survey to their local businesses. The Tennessee Chamber says that results received will be shared with legislators who will vote in upcoming sessions.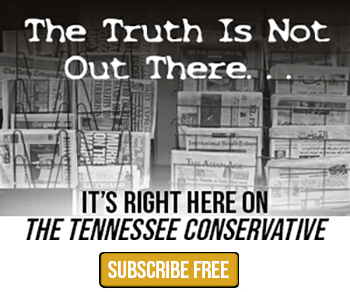 The Chamber says their goal is "to ensure we accurately communicate to our elected leaders the position of business and industry."
In the past, the Chamber has been in opposition of any state mandated pandemic protocol for businesses, instead stating that businesses should be free to create their own guidelines.
"The Tennessee Chamber continues to express strong concerns about any mandate on business or erosion. Businesses can and should maintain the ability to run their individual operation as they believe is appropriate," their statement read.
The Chamber does provide resources for businesses on the guidelines from the CDC in regards to COVID-19. Their website also includes a disclaimer.
"The TN Chamber seeks to provide access to recommendations, regulations, services, and expertise to its members. During the COVID-19 pandemic, this mission remains constant. Prior to acting, members should consult their own professional advisors for information and counsel specific to the individual and unique situations faced by organizations, individuals, and corporations."

About the author: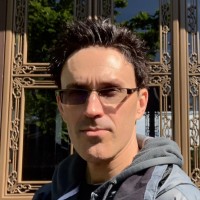 Jason Vaughn, Media Coordinator for The Tennessee Conservative  ~ Jason previously worked for a legacy publishing company based in Crossville, TN in a variety of roles through his career.  Most recently, he served as Deputy Directory for their flagship publication. Prior, he was a freelance journalist writing articles that appeared in the Herald Citizen, the Crossville Chronicle and The Oracle among others.  He graduated from Tennessee Technological University with a Bachelor's in English-Journalism, with minors in Broadcast Journalism and History.  Contact Jason at news@TennesseeConservativeNews.com