Tennessee Counties Updating Mask Mandates
With The Start Of Spring, The Continuation Of Vaccinations, And The Approach Of Lee's Executive Order's End, Many Counties Are Clarifying Their Plans For Local Mask Mandates. 

Photo Credit: Matt Moloney / CC0
Published April 5, 2021
By Makenzie Jones [The Tennessee Conservative contributor] –
Governor Bill Lee's Executive Order 54 made in July 2020 granted county mayors in 89 counties the authority to issue local mask mandates. This is now in effect through the end of this month, April 28.
Throughout the pandemic, Lee held to his decision to not issue a statewide mandate but to give guidance and allow localities to do so within their jurisdiction. The Tennessee Department of Health as well as the CDC are advising people to continue wearing masks.
With the start of Spring, the continuation of vaccinations, and the approach of the executive order's end, many counties are clarifying their plans for local mandates.
Hamilton County Mayor Jim Coppinger announced last week that the countywide mask mandate will be extended to April 28 but lifted on April 29, focusing ongoing efforts to the vaccination campaign. He currently encourages getting vaccinated, saying there should be no hesitancy to do so.
As of March 29, Health Department Administrator Becky Barnes said 14.9% of the county's population has been fully vaccinated. This is slightly above the Johns Hopkins vaccine tracker report of 13.9% of Tennesseans who are fully vaccinated.
The state remains among the states with the lowest vaccination rates in the country.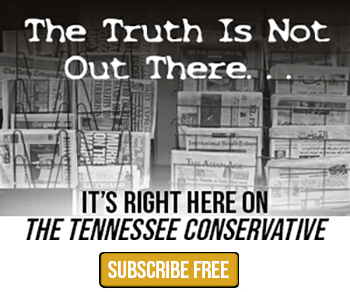 Knox County has a mask mandate, but it is listed with an indefinite end. March 29, the Knox County Commission voted to move the Knox County Board of Health's regulatory power over decisions regarding mask mandates, curfews, and other pandemic-related health rules to KCHD Director Martha Buchanan.
The Board will now only have an advisory role. Buchanan recommended to keep the Board's power as it was, but the vote was not in favor. Accepting her responsibilities, she says she will continue to follow public health science and make recommendations for the good and safety of the community.
Hamblen County Government announced in a press release on its Facebook page that the mandate would expire on March 31. Claiborne County chose this same date, as well.
Sevier County has extended the mandate through April 15 and will expire at that point unless there has been a significant increase in cases.
Washington, Carter, and Unicoi Counties lifted their mandates at the end of February but still request that people wear masks.
In Middle Tennessee, mandates have recently been lifted in Rutherford, Robertson, Williamson, and Montgomery Counties. Davidson Counties has a mandate in place until the end of June. Sumner County's is set to expire April 28.
In places where mandates are not in place, businesses still have the right to require masks on their property.
There has been a lot of talk about reopening, support of local businesses, and stimulating the economy as a whole throughout the pandemic.
Governor Lee recently made a trip to Nashville to highlight and support some of his favorite businesses; however, his actions and words did not go without criticism.
In a Twitter thread, Lee is pictured and videoed in a very crowded area of downtown Nashville without a mask. Nashville is one of the areas listed above as having a mask mandate until the end of June.
Lee has received criticism from many in reaction to his announcements that "Tennessee is open for business." Head of the Tennessee House Democratic Caucus Vincent Dixie called it "inappropriate" and "inconsiderate" and said that Lee he was setting a bad example for both residents and visitors.
"They just see the governor of Tennessee is maskless in the heaviest traffic area in downtown Nashville," Dixie said. "He's sending that message that he's reckless and you can be reckless too."
Responses from Lee's side say that "established policies were respected."
With continuing policy changes and vaccinations, stay up to date on requirements and recommendations where you live, when in public, and when you travel.