Tennessee Has Moved Some Inmates Up On The COVID Vaccination Priority List
A Tennessee Advisory Panel Recently Deemed Inmates Across The State To Fall In The Final Stages Of Covid-19 Vaccinations, But Officials Announced On Tuesday That Some Prisoners Would Be Moving Up The Priority List. 

Photo Credit: CC
Published March 11, 2021
[The Tennessee Conservative Staff] –
A Tennessee advisory panel recently deemed inmates across the state to fall in the final stages of Covid-19 vaccinations, but officials announced on Tuesday that some prisoners would be moving up the priority list.
Initially, the panel said that giving prisoners priority would be a "PR nightmare" even after concluding that "if untreated they will be a vector of general population transmission."
In the announcement, Tennessee officials explained that some inmates would be able to receive the Covid vaccine if they qualified as members of other groups that had already become eligible. This includes those over 65 or those with preexisting health conditions.
The Department of Corrections has already order doses of both vaccines, the Johnson and Johnson, and the Pfizer Moderna.
Dorinda Carter, a spokesperson for the department, said, "We anticipate receiving additional doses soon and will order more doses, as needed. The vaccine will be administered first to older inmates and those with health risks."
The state began to vaccinate these inmates on Tuesday, after the announcement about the change in priority status. This announcement was just two days after the advisory panel had worried that prioritizing prisoners would lead to "lots of media inquiries."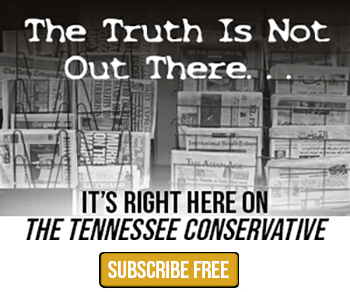 One document from a panel meeting said, "Understand it would be a (public relations) nightmare but a possible liability to the state," in relation to giving inmates more priority.
The documents also state, "If we get hit hard in jails it affects the whole community. Disease leaves corrections facilities and reenters general society as inmates cycle out of their sentencing, it is the taxpayers that have to absorb the bill for treatment."
In a study run by The Associated Press and The Marshall Project, they tried to find out how the Covid-19 pandemic was affecting prison populations specifically. The results revealed 1 in 5 federal inmates had been infected with the virus. Tennessee alone has a rate of 1 in 3 prisoners with cases.
Recently, these numbers have seen a bit of a decline, but it is still higher than that of the general population. Since the pandemic first began in March, forty Tennessee inmates have died from the virus.
The executive director of the No Exceptions Prison Collective, Jeannie Alexander, opposed the original decision to put inmates low on the list of priority.
Alexander said, "It shows a lack of morality and an absence of empathy to allow someone to die or expose them to greater risk because they happen to be incarcerated. … Before anyone was ever imprisoned they were someone's child, mother, brother, father, or sister first, and they remain so and they should be considered, cared for, and seen as such."
Tennessee also opened up its eligibility across the state this week, now allowing caregivers, people with certain health conditions, and households with medically fragile children to get the vaccine.
Currently, over 15% of Tennesseans have gotten at least one vaccine dose and over 8% have been able to get both. With the Johnson and Johnson vaccine recently approved, eligible residents are now able to choose if they would prefer it, or the Pfizer or Moderna vaccine.