Tennessee Hotline Receives Record Number Of Reports Of Human Trafficking
Photo Credit: Public Domain
Published April 16, 2021
Tennessee Bureau of Investigation agents are looking for the positive to be found in the increase in calls to the Human Trafficking Report Hotline.

While the information they receive may not be exactly what they like to hear, they realize that every call could lead them to catch more traffickers.
Jeremy Lofquest, Assistant Special Agent in charge of the TBI Human Trafficking Unit, says that people haven't always been aware that human trafficking happens in all communities. However, he says people are starting to recognize the signs and are helping to fight it.
"Every year we've had an increase. Even last year, even with COVID and everything, it was over 900 different calls and tips that came in," said Lofquest.
TBI Communication Director Josh DeVine also discussed the increase in calls.
"We're starting to see that both law enforcement, and the community, know how to spot it and what to do when they do," said DeVine. "I love hearing that the number of tips coming in is increasing, because that tells me that the people are paying attention to this issue."
Not every call results in an arrest, but Lofquest says taking all of those calls is worth the effort to save even just one.
"I'd much rather get 50 calls and have one of those be a case where we're able to rescue that one," Lofquest stated. "Getting them out of the situation is worth the 49 other calls we've had to field."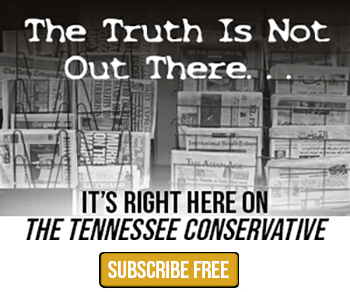 As the Communication Direction for TBI, DeVine has created the "It Has to Stop" campaign to help spread awareness about human trafficking and hopefully save some of those victims.
DeVine says that a number of moments from his career led him to develop the campaign.
"I've seen the victims of these crimes. I've seen the hopelessness that they have," he went on. "On the flip side, I've seen those who participate in this economy and have no problem walking into hotel rooms to plunk down money to have sex with who they think is a 14, 15, 16-year-old. When you see it the way that I've been able to see it, it sits with you."
DeVine has created a website for the campaign, to provide individuals with information about human trafficking.
"We're trying to combat a lot of those myths around guys in parking lots snatching girls. This is something that happens in big cities and small towns across the state of Tennessee. It happens any time of day. It involves any kind of individual," Devine said.
Human trafficking could come in the form of someone being coerced by a supervisor into forced labor. It could be a parent sending their teenage child to a debtor in as repayment for a debt. It does not always look the way people expect, and it is does not always look the same. But it continues to happen.
"If there wasn't a demand for women and children, and men and boys, for the purpose of illicit sex – there would not be a supply," said DeVine.
He challenges all Tennesseans to take a stand against human trafficking. Reports can be made online, or individuals can call the hotline number: 1-855-558-6484.
"One victim is one victim too many," concluded DeVine.