Tennessee Legislator Presents Bill To Make School Board Elections Partisan
Photo Credit: capitol.tn.gov
The Tennessee Conservative [By Jason Vaughn] –
Tennessee State Representative Scott Cepicky introduced a bill last week that would allow individuals running for school board positions to designate party affiliations.
Currently elected board members remain on a nonpartisan basis and those campaigning are not allowed to present themselves as members of any particular political party.  House Bill 9002 would amend that current policy.
The new bill would allow those candidates to run on a partisan platform.
The new legislation reads, "Elections for school board members may be conducted on a partisan basis, and a person seeking a position on a board may campaign as the nominee or representative of a political party."
The bill is slated to be discussed during this week's special legislative session. The session will cover "a number of issues related to the COVID-19 pandemic, including overreaching health care mandates," according to House Speaker Cameron Sexton and Lieutenant Governor Randy McNally.
While the bill may not seem to fit the criteria for a special session on COVID-19 related issues, it actually is covered under the guidelines that detail the session's agenda. Because the group is discussing local and federal vaccine and mask mandates, the issue of school board elections can be covered as well.
***Click HERE to support Conservative Journalism in Tennessee. We can't cover stories like this without your support!***
The recent slew of COVID-19 related mandates has thrust local school boards into the public eye and the media. Areas across the state have seen school board meetings become heated as constituents gathered to protest the various regulations.
House Speaker Sexton acknowledged the need to consider changes that would alleviate some of the pressures felt by Tennesseans.
"For several weeks, we have heard from Tennesseans that have significant concerns over the unconstitutional and burdensome mandates being imposed upon them," Sexton said. "As an elected body, it is our responsibility to let the distinctive voices of our communities be heard on these issues. I look forward to working together with Lt. Gov. McNally, the House, and Senate to create solutions that preserve the individual choices, freedoms, and liberties of all Tennesseans."
If the legislation is passed, it will go into effect in July 2022.
You can contact Representative Scott Cepicky at (615) 741-3005 or email at rep.scott.cepicky@capitol.tn.gov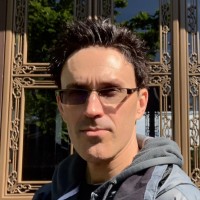 About the Author: Jason Vaughn, Media Coordinator for The Tennessee Conservative  ~ Jason previously worked for a legacy publishing company based in Crossville, TN in a variety of roles through his career.  Most recently, he served as Deputy Directory for their flagship publication. Prior, he was a freelance journalist writing articles that appeared in the Herald Citizen, the Crossville Chronicle and The Oracle among others.  He graduated from Tennessee Technological University with a Bachelor's in English-Journalism, with minors in Broadcast Journalism and History.  Contact Jason at news@TennesseeConservativeNews.com