Tennessee Parks Could Be Impacted By Federal Government Shutdown
Photo: Great Smoky Mountains; Photo Credit: Amart007 / CC
The Tennessee Conservative [By Jason Vaughn] –
As lawmakers in Washington try to avoid a federal government shutdown, Tennessee parks are worried about how they could be impacted.

According to Fox 17, lawmakers have until Thursday at midnight to reach an agreement and prevent a shutdown. 
Funding for several federal agencies will expire if an agreement isn't met, leading employees to be laid off and many services to be temporarily stopped.
It could impact the National Park Services, which has more than a dozen sites in Tennessee. This includes the Great Smoky Mountains National Park and the Stones River National Battlefield.
Land Between the Lakes, operated by the U.S. Forest Service, could also be impacted in the event of a shutdown.
During the 2018/2019 shutdown, the Great Smoky Mountains National Park Service paused ranger programs, trash removal, and backcountry camping permits. Visitor centers, restrooms, campgrounds, and picnic areas were all closed.
GSMNP said they will halt social media use in the event of a shutdown. Seasonal trails and open roads will still be open to the public, but access could change without notice.
For now, the Great Smoky Mountains National Park said they will continue operating as usual.
"In the event of a temporary partial government shutdown, the USDA Forest Service will implement a Contingency Plan allowing for excepted, or essential, employees to work during a furlough pursuant to the Office of Management and Budget direction," the U.S. Forest Service said in a statement to Fox. "This includes emergency employees such as law enforcement as well as other employees designated as mission essential."
Fire suppression, law enforcement, Emergency and Natural Disasters Response or Preparation, and Protection of Federal lands, buildings, waterways, equipment, and other property owned by the United States are all considered essential activities.
National Park Services provided a statement to Fox 17 to say they have not made any specific decisions.
"Consistent with guidance from OMB we are reviewing our contingency plan," the statement said. "Determinations about specific operations and programs have not been made."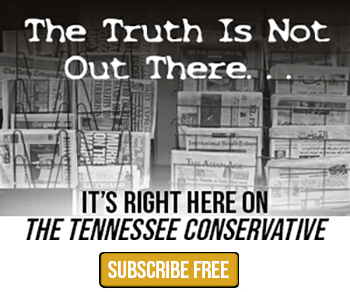 The House and Senate will vote on the short-term spending bill on Thursday. If passed, it would fund the federal government until December. According to The Washington Post, the shutdown would begin on Friday if an agreement is not met.
Senate Majority Leader Charles E. Schumer revealed this measure on Wednesday, which has provisions to respond to two hurricanes and help Afghan refugees.
"We can approve this measure quickly and send it to the House, so it can reach the president's desk before funding expires midnight tomorrow," Schumer said in a speech he made Wednesday. "With so many critical issues to address, the last thing the American people need right now is a government shutdown." 
***Click HERE to support Conservative Journalism in Tennessee. We can't cover stories like this without your support!***
Republican and Democratic lawmakers are also at odds about raising the country's debt ceiling.
Senate Republicans said they do not want to hurt federal agencies, but opposed the approximate $4 trillion in spending initiatives.
During chamber on Tuesday, Senate Minority Leader Mitch McConnell said, "Bipartisanship isn't a light switch that Democrats can switch on when they need to borrow money and flip off when they want to spend money."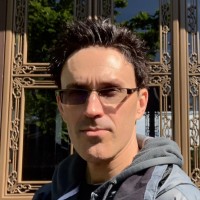 About the Author: Jason Vaughn, Media Coordinator for The Tennessee Conservative  ~ Jason previously worked for a legacy publishing company based in Crossville, TN in a variety of roles through his career.  Most recently, he served as Deputy Directory for their flagship publication. Prior, he was a freelance journalist writing articles that appeared in the Herald Citizen, the Crossville Chronicle and The Oracle among others.  He graduated from Tennessee Technological University with a Bachelor's in English-Journalism, with minors in Broadcast Journalism and History.  Contact Jason at news@TennesseeConservativeNews.com