Tennessee Pastor Will Not Allow Masks In His Church
Photo: Pastor Greg Locke
Photo Credit: Pastor Greg Locke / Facebook
Published August 2, 2021
The Tennessee Conservative [By Jason Vaughn] –
A Tennessee pastor, Greg Locke, told members of his church that anyone who shows up wearing a mask will not be allowed to stay. Locke's church, Global Vision Bible Church, is located in Mount Juliet, Tennessee. He has been against masks since early in the pandemic and gave out the warning in response to many cities and counties issuing new mask mandates. 

"Don't believe this delta variant nonsense. Stop it! Stop it!" Locke said during a recent service.
"If they go through round two and you start showing up all these masks and all this nonsense, I'll ask you to leave," he said. "I will ask you to leave. I am not playing these Democrat games up in this church. If you want to social distance, go to First Baptist Church, but don't come to this one."
He added that members will not participate in social distancing either. Locke also criticized other churches that have canceled services or postponed water baptisms because of the new virus variant. 
***Click HERE to support Conservative Journalism in Tennessee. We can't cover topics like this without your support!***
On July 24, the Centers for Disease Prevention and Control issued a statement to say even fully vaccinated people are recommended to wear masks. This comes after rising cases of the Covid-19 Delta variant have been reported across several states.
"The Delta variant is spreading rapidly in unvaccinated populations. Don't let Delta & other variants stop our progress in the fight against #COVID19," the CDC said on Twitter.
According to Dr. Lisa Piercey, the Tennessee Department of Health's Commissioner, COVID cases in the state have risen over 200% since July 1. More than 1,000 of those new cases were seen in fully vaccinated people. 
Across the country, the Delta variant makes up around 83% of new cases.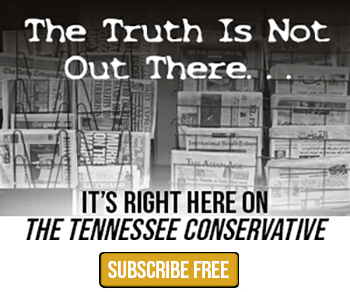 "We haven't seen an uptick yet in deaths. Unfortunately, that will probably come in the next few weeks," Piercey said in a recent news briefing. "It takes a few weeks after somebody gets sick and then in the hospital, if they are going to pass away, that would come a few weeks later."
The Delta variant is considered the dominant virus strain in Tennessee.
During the beginning of the pandemic in 2020, Locke continued holding services in-person when other churches moved online. At the time, he said he was willing to go to jail for keeping his church open, despite a warning from Governor Bill Lee.
Locked released a video statement on Facebook to say, "I will go to jail before I will close our church. They will be selling Frosty's in the lake of fire before Greg Locke and Global Vision Bible Church ever closes down."
Locke argued there were no new cases coming from his congregation.
"We've always promoted and provided a very safe and clean environment," he said in an email to the local news outlet, the Charlotte Observer. "We are doing nothing different now than we were six months ago. We've never had an issue and we refuse to live in constant fear and media hysteria."
However, the church did close for a brief time shortly after Lee's ban on indoor gatherings of over ten people. 

About the Author: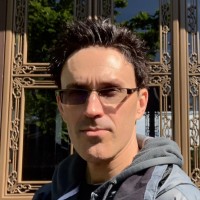 Jason Vaughn, Media Coordinator for The Tennessee Conservative
Jason previously worked for a legacy publishing company based in Crossville, TN in a variety of roles through his career.  Most recently, he served as Deputy Directory for their flagship publication. Prior, he was a freelance journalist writing articles that appeared in the Herald Citizen, the Crossville Chronicle and The Oracle among others.  He graduated from Tennessee Technological University with a Bachelor's in English-Journalism, with minors in Broadcast Journalism and History.  Contact Jason at news@TennesseeConservativeNews.com