Tennessee Schools Receive Additional $830 Million from U.S. Department of Education
Photo Credit: tn.gov
Published July 16, 2021
The Tennessee Conservative [By Jason Vaughn] –
The U.S. Department of Education has approved Tennessee's plan for American Rescue Plan Elementary and Secondary School Emergency Relief money and distributed the remainder of the funds.

The $830 million will be used to help schools reopen and operate safely and will help to provide expanded opportunities for students, specifically those most heavily impacted by COVID-19.
The Department released two thirds of the funding earlier in the year, for a total of $81 billion to the 50 states and the District of Columbia. With the approval of the plan, Tennessee will receive the final portion of the more than $2 billion allotted for the state.
*** Click Here to Support Conservative Journalism in Tennessee. We can't cover education in Tennessee without your support!***
U.S. Secretary of Education Miguel Cardona made the announcement Thursday.
"I am excited to announce approval of Tennessee's plan," Cardona said. "It is heartening to see, reflected in these state plans, the ways in which states are thinking deeply about how to use American Rescue Plan funds to continue to provide critical support to schools and communities, particularly as we move into the summer and look ahead to the upcoming academic year. The approval of these plans enables states to receive vital, additional American Rescue Plan funds to quickly and safely reopen schools for full-time, in-person learning; meet students' academic, social, emotional, and mental health needs; and address disparities in access to educational opportunity that were exacerbated by the coronavirus pandemic. The state plans that have been submitted to the Department lay the groundwork for the ways in which an unprecedented infusion of federal resources will be used to address the urgent needs of America's children and build back better."
According the Tennessee Education Commissioner Penny Schwinn, a portion of the money received will be used to provide additional academic support to students.
"Tennessee's ARP ESSER plan prioritizes strategic, student-centered investments to help accelerate learning, and we are proud to receive approval on our plan from the U.S. Department of Education," Schwinn stated. "In Tennessee, we are maximizing over $4 billion in K-12 funding to provide all students with essential academic supports like statewide tutoring and early reading resources, and to strengthen programs that support student readiness and our educators. With additional policy and funding investments at the state level, Tennessee is dedicated to ensuring the best for all students."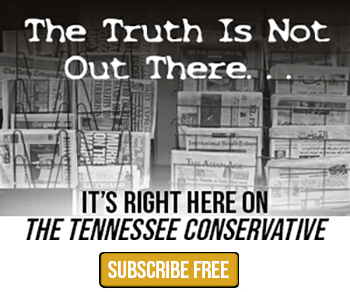 Much of the previously received funding has already been spent on a variety of summer learning programs to help close the gaps of learning loss caused by COVID. The Tennessee Department of Education worked with the Public Broadcasting System and the Tennessee STEM Innovation Network to create materials that families could access at home for continued learning beyond the classroom. Many younger students were also provided with free Reading350 decodable readers to help build early literacy skills. Districts across the state also held summer learning camps and additional teacher training.
Additional funding will also be used to help push a state-wide tutoring model known as Tennessee Accelerating Literacy and Learning Corps (TN ALL Corps). Districts will be able to apply for matching grants to fund the model in their schools, and tutors will be trained and certified in the model. Investment will also continue to be made in the state's Reading360 initiative, which was started earlier this year.
U.S. Representative Jim Cooper noted the importance of these funds for Tennessee's students.
"I was proud to support, along with President Biden and Vice President Harris, getting this money to Tennessee," Cooper said. "Many low-income and rural students were disproportionately affected by remote learning during the COVID-19 pandemic just because they had no access – or no reliable access – to the internet."

About the Author: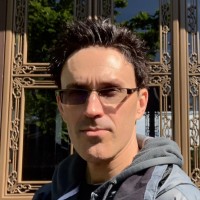 Jason Vaughn, Media Coordinator for The Tennessee Conservative
Jason previously worked for a legacy publishing company based in Crossville, TN in a variety of roles through his career. Most recently, he served as Deputy Directory for their flagship publication. Prior, he was a freelance journalist writing articles that appeared in the Herald Citizen, the Crossville Chronicle and The Oracle among others. He graduated from Tennessee Technological University with a Bachelor's in English-Journalism, with minors in Broadcast Journalism and History. Contact Jason at news@TennesseeConservativeNews.com