Tennessee Senate Passes Bill To Level Playing Field For Small Businesses
The Tennessee Senate Voted Unanimously Thursday To Approve A Bill Aimed At Levelling The Playing Field Between Small And Large Businesses During Required Closures Such As Those Surrounding The COVID-19 Pandemic.

Photo: Small Businesses at the intersection of the North Main and South Main Streets in Jellico, Tennessee.
Photo Credit: Brian Stansberry via Wikimedia Commons
Published March 26, 2021
By Jon Styf [The Center Square contributor]-
The Business Fairness Act would allow a business, regardless of size, to remain open during health emergencies as long as it follows government-issued safety precautions and guidelines.
The Senate voted, 28-0, to approve the measure, which would apply in cases of a pandemic, bioterrorism or an epidemic, according to bill sponsor Sen. Bill Powers, R-Clarksville.
The House companion bill is scheduled to be discussed and voted on Monday in the Tennessee House.
"The solution, we believe, is that all businesses should be deemed essential; cannot be forced to closed when a larger competitor can stay open," Powers said.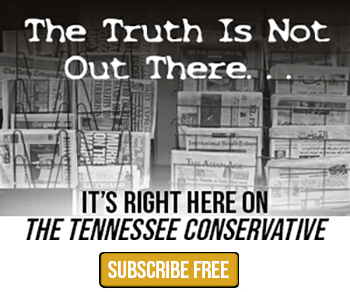 Powers said the National Federation of Independent Business, the largest small business association in the U.S., was a leader in creating the legislation, which was supported by the Tennessee Chamber of Commerce, the Nashville Area Chamber of Commerce, the Chattanooga Area Chamber of Commerce and HospitalityTN, which represents the interests of Tennessee's lodging, dining and tourism businesses.
"We're pleased the Senate overwhelmingly agreed that closing small retailers for two months last year while their big-box competitors stayed open was not good public policy during a pandemic," NFIB State Director Jim Brown said in a statement. "The bill also will ensure going forward small businesses have the flexibility to follow any guidelines – state or local – to stay open while keeping their customers and employees safe."
Sen. Jon Lundberg, R-Bristol, rose to support the bill, saying it was essential for businesses such as smaller bookstores, flower shops or small hardware stores to be able to compete with big-box stores selling the same merchandise that were allowed to stay open.
Sen. Janice Bowling, R-Tullahoma, said many of the small businesses in her East Tennessee district were decimated because of pandemic-related closures when, in reality, they were less likely to draw large crowds or be a risk than their much larger competitors. She said it was essential to protect those small businesses that were following the rules moving forward.
Powers used Nashville's Phillips Toy Mart as an example, saying the business was forced to close for two months while the Target and Walmart down the road remained open and selling toys.
"This is just good legislation derived from the pandemic," Powers said.