Tennessee Senate Passes Lee's Top Criminal Justice Priorities
Photo: Tennessee Governor Bill Lee
Photo Credit: Gov. Bill Lee / Facebook & Public Domain
Published April 29, 2021
By Jon Styf [The Center Square contributor] –
The Tennessee Senate passed two criminal justice reform bills Wednesday that aim to alter how many Tennesseans go to jail for minor offenses and to require mandatory supervision once people leave prison.

The bills, which passed unanimously and previously passed the House, will now head to Gov. Bill Lee, who recently held a roundtable discussion with guests such as former U.S. House Speaker Newt Gingrich and former Texas Gov. Rick Perry on why he believes the legislation will have a positive impact in Tennessee.
"I think it is safe to say that these are the governor's top two priorities for this legislative session," Sen. Jack Johnson, R-Franklin, said.
Senate Bill 767 was conformed to House Bill 784 and looks to keep lower level drug-related and mental-health-related offenders out of jail and to place them in community-based rehabilitation programs.
It redefines "violent offender" to allow for more offenders to be eligible for drug court. The exceptions are those who used a firearm in their crime, were convicted of domestic assault or caused death or great bodily harm.
"I think this is unquestionably an improvement in our laws," Sen. Jeff Yarbro, D-Nashville, said. "But these are first steps. The work is ongoing."
The bill also eliminates sentence stacking, increases the use of drug or recovery court, re-evaluates those already in jail for eligibility in rehabilitation programs and releases those in jail pending trial for driving on a revoked or suspended license.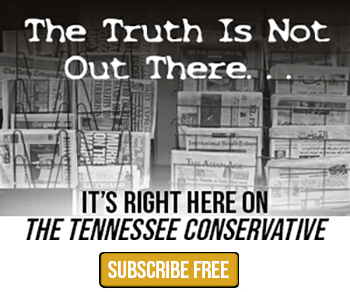 Senate Bill 768, which conformed to House Bill 785, focuses on rehabilitating those set to leave prison by creating a mandatory supervision program where each parolee released will meet with someone once a week after release. The goal is to help prisoners re-enter society in hopes of lessening their chances of returning to prison.
Sen. Ken Yager, R-Kingston, said 80% of the Tennessee Department of Correction's $1 billion budget is spend on incarceration.
"Tennessee has one of the highest incarceration rates in the country, which is growing," said Sen. John Stevens, R-Huntingdon. "Are you getting your money's worth in criminal justice spending?"
Stevens said that while 95% of prisoners in the system ultimately will be released, nearly half of those (47% within three years) prisoners will end up back in prison. He said 40% of those who leave prison on parole leave with no support.
"(Parole officers) will be there to help these parolees stay on the straight and narrow," Stevens said.
HB 784's fiscal note estimated it will cost the state $20 million a year to fund the program but also save $1.6 million in the first year and $74 million annually over the next 10 years by housing fewer prisoners.
HB 785 is estimated in Lee's budget proposal to save the state $9 million annually while keeping people out of jail or prison and utilizing community-based alternative programs.