Tennessee State Constitution Transferred To A New Home
Tennessee's Founding Documents Were Transported To The New Tennessee State Library And Archives In Nashville Last Week. Tennessee's Constitutions Will Be On Display For A Limited Time In Their New Home, Opening April 13.  

Photo: Tennessee Constitution 1870 Revision
Photo Credit: Tennessee Virtual Archive
Published March 10, 2021
By William Haupt III [contributor to The Tennessee Conservative] –
Nashville, TN -Tennessee's founding documents were transported to the new Tennessee State Library and Archives (TSLA) with much fanfare and a parade in Nashville last week.
Secretary of State Tre Hargett led the procession escorted by the Tennessee Highway Patrol (THP), THP Honor Guard and Tennessee National Guard color guard who transported the state's three constitutions from the old state library west of the Tennessee State Capitol to its new home on Bicentennial Capitol Mall State Park. Tennessee State University's Aristocrat of Bands drum line performed during the procession.
Tennessee's three Constitutions, first written in 1796 and revised in 1834 and 1870, are the highest valued and most historically significant items in TSLA's collection.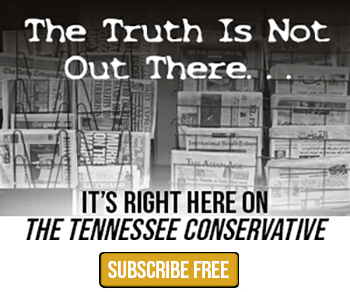 The first constitution was drafted in Knoxville by a convention of 55 delegates. Once completed it was reviewed and approved by Congress. At the time, Thomas Jefferson described it as the "least imperfect and most republican of the state constitutions." President George Washington granted Tennessee statehood on June 1, 1796.
Tennessee's constitutions will be on display for a limited time in their new home, opening April 13.
Replicas of the documents will be featured in a permanent display.
Digital copies, along with full transcriptions are available online in the Tennessee Virtual Archive.