Tennessee TCAP Participation Exceeded Expectations in 2020-21 School Year
Photo Credit: Alberto G. / CC
Published July 28, 2021
The Tennessee Conservative [By Jason Vaughn] –
The Tennessee Department of Education announced on July 27 that participation in the Tennessee Comprehensive Assessment Program (TCAP) exceeded expectations during the 2020-21 school year. The annual assessment saw a participation rate of 95% across the state. 

"After a year of uncertainty and disruption, we must celebrate Tennessee's achievement and success in administering a strong statewide assessment to measure our students' academic progress," Department of Education Commissioner Penny Schwinn said. "This data will be crucial to inform efforts by the state, school districts, educators and families to ensure all students are able to recover from the pandemic and accelerate their learning. District leaders and educators spent an extraordinary amount of time attending trainings, communicating with families, and developing thorough safety plans to ensure that our students could test in person and that we would have reliable data, giving all Tennesseans a clear sense of where students are and where they will need additional support. I am so proud of their hard work for kids."
A January 2021 Special Session got rid of negative consequences that came with accountability for districts that had 80% or higher participation. On Tuesday, the department announced 100% of schools had at least 80% participation. 
*** Click Here to Support Conservative Journalism in Tennessee. We can't cover Education in Tennessee without your support!***
In addition, 80% of schools had a participation rate of 95%.
Senate Education Committee Chairman Brian Kelsey said, "I am pleased at the TCAP testing participation rates this year, especially given the significant learning challenges students, teachers and parents have had to overcome. To encourage TCAP participation, I was glad to be able to co-sponsor legislation in the Senate to ensure educators and school districts are held harmless from any negative consequences associated with 2020-2021 student assessments. These assessments are so important to track progress and identify any educational challenges, and I am proud of the hard work teachers and students put in this year to continue to learn and grow."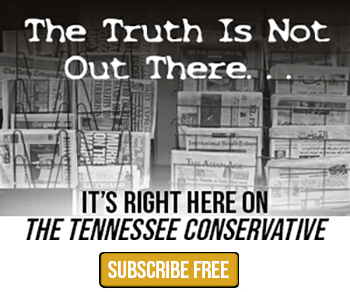 There were more than 2 million TCAP tests given to around 750,000 students.
The department offered support to districts in order to increase participation. This included extended testing in the spring, off-site testing choices, and constant communication with schools.
According to the federal Every Student Succeeds Act (ESSA), 95% of students in grade 3-8 have to participate in assessments. The U.S. Department of Education gave flexibility around this number in light of the Covid-19 pandemic.
"We are all coming off of an unprecedented year in public education," Kelly Johnson, Director of Clinton City Schools said. "Giving the state-wide annual assessment was a top priority for Clinton City School. It is essential that we measure student academic progress in a reliable and valid format. While a hold harmless year with accountability was much appreciated and needed, districts still need this data to guide instruction moving forward. The data will guide our instructional programming from the individual student level to setting district goals. Our high participation rate can be attributed to the collective efforts of all staff, students, and parents recognizing the importance of standardized assessments."
The department will be releasing TCAP results on August 2.

About the Author: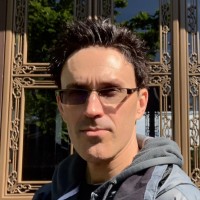 Jason Vaughn, Media Coordinator for The Tennessee Conservative
Jason previously worked for a legacy publishing company based in Crossville, TN in a variety of roles through his career.  Most recently, he served as Deputy Directory for their flagship publication. Prior, he was a freelance journalist writing articles that appeared in the Herald Citizen, the Crossville Chronicle and The Oracle among others.  He graduated from Tennessee Technological University with a Bachelor's in English-Journalism, with minors in Broadcast Journalism and History.  Contact Jason at news@TennesseeConservativeNews.com