Tennessee Weather – Tuesday & Wednesday Forecast
Weather Images created by WeatherWX.com
Published April 20, 2021
By Meteorologist Mark Baldwin –
The skies will be filled with lots of sunshine across the Volunteer State today, though clouds will begin increasing ahead of our next storm system. Those clouds will move in from the west during the day, even leading to some showers for West Tennessee by midnight. We have one more warm day in store for us, with highs in the 70s across the state, before an overnight cold front brings a big pattern change.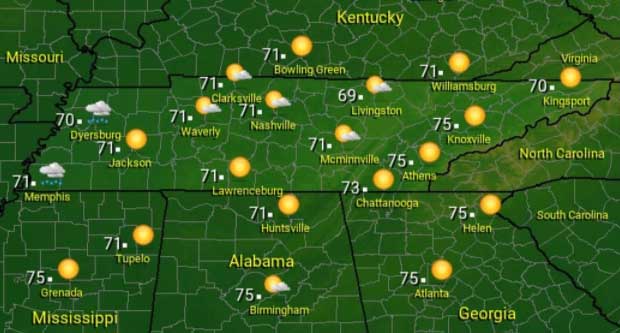 Winter returns overnight, with showers across the state. Some areas will even see some snow fall from the sky late in the night, before the precipitation completely moves out. Brisk, northwest winds will usher in low temperatures in the 30s.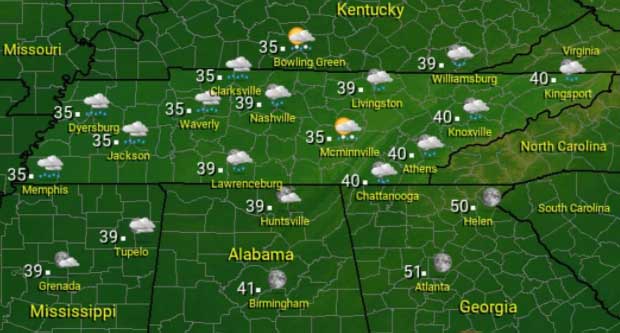 Skies will clear out from the west on Wednesday, with leftover showers falling across East Tennessee in the morning hours. That sunshine will be chilly, as brisk north winds blow in unseasonably cold air. Prepare for widespread frost and freeze conditions Wednesday night.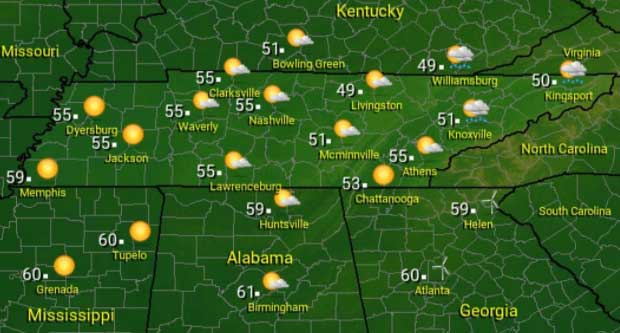 Visit Meteorologist Mark Baldwin on Twitter, Facebook and at meteorologistmark.com.