TN Department Of Health Doctrine Allows Vaccinations, Medical Treatments Of Minors Without Parental Consent (Updated)
Update May 21, 2021 : Senator Shane Reeves (R) issued this statement: "I believe that vaccines save lives and are in the best interest of public health; however, I do support a parent's right to choose not to vaccinate their child based upon medical contraindications and/or religious objections"
Photo Credit: 123rf.com
Published May 19, 2021
The Tennessee Conservative Staff –
According to a document issued from the Tennessee Department of Health, there are circumstances where 7–14-year-old children can receive a vaccine with no parental consent.
The Mature Minor Doctrine also states that children 14 years of age and older may receive a vaccine, or receive treatment, by a physician without parental consent unless the physician believes the minor is not "sufficiently mature to make his or her own health care decisions."

Senator Joey Hensley (R) Hohenwald states, "I don't think that minors should be able to get the vaccine without parental consent and the Department of Health should not be sending out information that says that they can".
The Tennessee Department of Health issued this statement to The Tennessee Conservative:
"The mature minor doctrine establishes when it is appropriate for the minor to receive a vaccination at their request, without expressed parental permission. There are some exceptions to this rule as detailed in statute. The mature minor doctrine has been present in Tennessee since the 1980's. Tennessee is like many states in this regard, including several Southeastern states such as Alabama, Arkansas, Louisiana, and South Carolina."
*** Click Here to Support Conservative Journalism in Tennessee. We can't cover News Stories such as this without your support!***
Representative Robin Smith (R) Hixson states, "The citation of case law appears to provide cover to circumvent parental consent, which would be unacceptable. But I do know that rules must be promulgated relative to new vaccines being administered through schools."
Smith told us she reached out to Tennessee Health Department Commissioner Lisa Piercey twice and received this response. Click Here.
Smith's letter to Piercey reads as follows:
Dr. Piercey,

Today, I have received two separate emails inquiring about this memo issued by the Medical Director of Vaccines of the Dept of Health.

I read this as the two Tennesseans who forwarded to me with the request for a response on direction: the intent appears to circumvent parental consent.

Please provide a response and the direction of this program and its leadership.
Thank you. Robin

Robin T. Smith,
TNHD26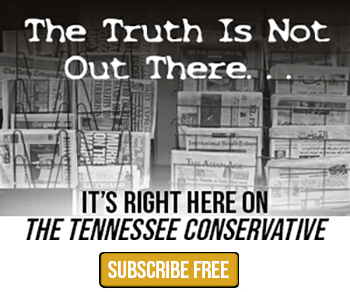 Michelle Fiscus, Medical Director of the Tennessee Vaccine-Preventable Diseases and Immunization Program, has recently been circulating a reminder of the "Mature Minor" doctrine to "COVID-19 Vaccinating Partners."
Her letter to the vaccinating partners states, "Given the May 12, 2021 vote by the Advisory Committee on Immunization Practices to recommend the use of Pfizer's COVID-19 vaccine in children ages 12 through 15 years of age, I thought it would be helpful to share Tennessee's 'mature minor' doctrine with our vaccinating partners."
Gary Humble of Tennessee Stands states, "We've been talking a lot about how the school system is indoctrinating our children, teaching them racist ideology, forcing them to mask to earn an education, but THIS one takes the cake."
Knoxville, TN mother Rebekah Edwards Reeves states, "God help us. I thought the mask war was hard. That was only practice. Here comes the real fight. There is no way I stand by and take this."
Katie Hyde says, "Reports of side effects and yet they keep pushing it… unelected health officials know more than they are saying along with school boards..this is control."
If you wish to reach out to pertinent parties regarding this or any other topic, please refer to the list below for contact information.
Governor Bill Lee – 615-741-2001
Dept of Health Commissioner, Dr. Michelle Fiscus – michelle.fiscus@tn.gov – 615-261-5437
Speaker of House Cameron Sexton – speaker.cameron.sexton@capitol.tn.gov – 615-741-2343
Speaker of the Senate Randy McNally – lt.gov.randy.mcnally@capitol.tn.gov – 615-741-6806
Tennessee House of Representatives Health Committee
Bryan Terry – rep.bryan.terry@capitol.tn.gov – (615) 741-2180
Tom Leatherwood -rep.tom.leatherwood@capitol.tn.gov – (615) 741-7084
Rebecca Alexander – rep.rebecca.alexander@capitol.tn.gov – (615) 741-2251
Clark Boyd – rep.clark.boyd@capitol.tn.gov – (615) 741-7086
David Byrd – rep.david.byrd@capitol.tn.gov – (615) 741-2190
Ron M. Gant – rep.ron.gant@capitol.tn.gov – (615) 741-6890
Mark Hall – rep.mark.hall@capitol.tn.gov – (615) 741-1350
Esther Helton – rep.esther.helton@capitol.tn.gov – (615) 741-1934
Tim Hicks – rep.tim.hicks@capitol.tn.gov – (615) 741-1717
Sabi 'Doc' Kumar – rep.sabi.kumar@capitol.tn.gov – (615) 741-2860
Pat Marsh – rep.pat.marsh@capitol.tn.gov – (615) 741-6824
Bob Ramsey – rep.bob.ramsey@capitol.tn.gov – (615) 741-3560
Paul Sherrell – rep.paul.sherrell@capitol.tn.gov – (615) 741-1963
Robin Smith – rep.robin.smith@capitol.tn.gov – (615) 741-2548
Kevin Vaughan – rep.kevin.vaughan@capitol.tn.gov – (615) 741-1866
Sam Whitson – rep.sam.whitson@capitol.tn.gov – (615) 741-1864
Ryan Williams – rep.ryan.williams@capitol.tn.gov – (615) 741-1875
Tennessee Senate Health & Welfare Committee
Rusty Crowe – sen.rusty.crowe@capitol.tn.gov – 615-741-2468
Ferrell Haile – sen.ferrell.haile@capitol.tn.gov – (615) 741-1999
Shane Reeves – sen.shane.reeves@capitol.tn.gov – (615)-741-1066
Joey Hensley – sen.joey.hensley@capitol.tn.gov – (615) 741-3100
Ed Jackson – sen.ed.jackson@capitol.tn.gov – (615) 741-1810
Becky Massey – sen.becky.massey@capitol.tn.gov – (615) 741-1648
Art Swann – sen.art.swann@capitol.tn.gov – (615) 741-0981
Bo Watson – sen.bo.watson@capitol.tn.gov – (615) 741-3227