TN Republicans Give Patients More Control Over Their Prescriptions
Legislation To Make Certain Reforms To How Pharmacy Benefit Managers (PBMs) Operate In Tennessee Is Advancing Through House Committees.

Photo Credit: Public Domain
Published April 8 ,2021
By William Haupt III [contributor to The Tennessee Conservative] –
Legislation to make certain reforms to how Pharmacy Benefit Managers (PBMs) operate in Tennessee is advancing through House committees.
House Bill 1398 ensures patients can use the pharmacies they choose and trust rather than being forced by their insurance companies to use specialty pharmacies that often don't meet patients' needs. This is particularly important for patients with chronic, complex or rare diseases.

PBMs are companies that manage prescription drug benefits on behalf of health insurers, Medicare Part D drug plans, large employers and others. They are owned by insurance companies and often own pharmacies as well. As a big industry in the U.S., the top three PBMs in America service 230 million patients.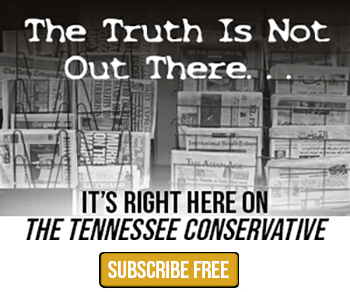 House Bill 1398 puts patients first by giving them greater access, choice and transparency. The bill would ensure price reductions negotiated by the PBMs pass through the pharmacy directly to the consumer and that pharmacies are not paid below their acquisition cost.
In addition, the bill seeks to prohibit PBMs from discriminating against 340B facilities, which are health care safety net providers that serve the state's most vulnerable populations.
Currently, PBMs can amend a 340B entity's contract and reimburse at a lower rate than negotiated, essentially withholding money from indigent care facilities. This can be detrimental to these entities which are working hard to stay open and provide care to those who need it most.

Finally, the bill improves transparency for patients by stating that a PBM has a responsibility to report any entitlement benefit percentage to both the plan and covered person.
It will also remove opaqueness within the PBM system by freeing up data to provide accurate information to patients at the point of care, empowering discussions and decisions about medicine a patient can afford and what it is going to cost.

The bill now moves to the Insurance Committee for consideration on April 6.