TN Welfare Reform Aims To Put More Money In Needy Families' Pockets
Photo: Representative David B. Hawk, R-Greeneville
Photo Credit: David Hawk for Tennessee / Facebook
Published June 23, 2021
By Jon Styf [The Center Square contributor] –
Each year, the state of Tennessee receives $191 million in federal funds for its Temporary Assistance for Needy Families (TANF) program.
In 2019, however, the state of Tennessee was found by the Beacon Center of Tennessee to have accrued more than $730 million in reserves in the program.
So the legislature, in consultation with Tennessee's Department of Human Services and Gov. Bill Lee, went about finding what it deemed to be the right way to spend those funds and ensure that, in the future, the funds get to needy Tennessee families rather than remaining in reserves.

The legislature's solution, House Bill 142 which became Public Chapter 515 after Lee signed it into law, is set to go into effect on July 1.
"The TANF block grant presents a great opportunity for states to come up with innovative ideas to help families in poverty," said Beacon Executive Vice President Stephanie Whitt, who authored the Beacon Center report that first publicly brought to light the large reserves in Tennessee's TANF fund. "Tennessee was in a unique situation with the large reserve fund. We are excited to see how the working group and administration's solutions are implemented in the coming year."
The law will send $50 million in grant funds to nonprofit providers of services for needy families, will send $182 million into a pilot program, will reserve $54 million, if necessary, related to the state's TennCare II waiver program, and will also increase fines for anyone found to have fraudulently obtained TANF funds.
*** Click Here to Support Conservative Journalism in Tennessee. We can't bring you articles like this without your support!***
Last week, Tennessee's Joint Government Operations Rule Review committee signed off on a significant change in the standards for TANF grant funds for families that was previously approved by the legislature, the first time since 2008 that those financial standards have been updated.
"This is probably the most important bill that we're going to work on this year absent the budget document," Rep. David B. Hawk, R-Greeneville, said during House discussion of the bill in April. "This is critically important and, when you go back to your constituents, there's two words that you can describe this legislation as: strengthen families."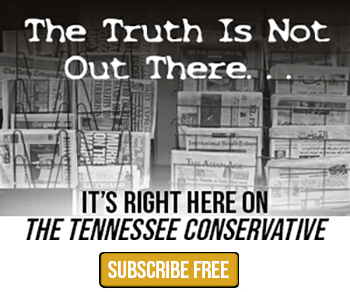 The TANF grants to needy families in the Families First program are meant to be a temporary solution so that families can pay bills on a month-to-month basis. The program takes a family's net monthly income, with approved deductions subtracted, and then compares it to the Consolidated Need Standard. The grant payment is designed to help a family reach that standard on a temporary basis.
The standards changed that total for a family of four from $1,211 monthly ($14,532 annually) to $1,752 monthly ($21,024).
The new law also caps the annual carryover of funds in the TANF fund, stating that only the amount of a one-year grant total ($191 million currently) is allowed to remain unassigned as a rainy-day fund.
The fines for fraudulently obtaining grant funds rose from $1,000 to $5,000 to between $2,500 and $10,000. The fiscal note on the bill, however, said that there were no convictions of cash fraud and 10 convictions of food assistance fraud in the state's program in the past three years.
One of the largest parts of the reserve spend-down is the $182 million headed to a three-year Tennessee Opportunity Pilot Program in six communities. DHS will accept applications for planning grants to up to 50 applicants to the program, which has a goal of improving education, health and economic outcomes in a community.
Of those 50 planning grants, six will then be selected for $25 million each in funding over three years. In addition, DHS is set to administer one pilot program itself.