Tropical Storm Fred Arrives In Tennessee!
Weather Images created by WeatherWX.com
Published August 17, 2021
By Meteorologist Mark Baldwin –
The big weather story for Tennessee today will be the arrival of the remnants of Tropical Storm Fred across East Tennessee. Flood watches are in effect for much of the Tennessee Valley and the mountains. Severe weather is not expected, but flooding could certainly occur in some locations. Rain and clouds will keep temperatures in the 70s from the Plateau eastward. Elsewhere across the state, look for partly cloudy skies and only a chance for a mainly afternoon or evening shower or storm, along with high temps near 90 degrees.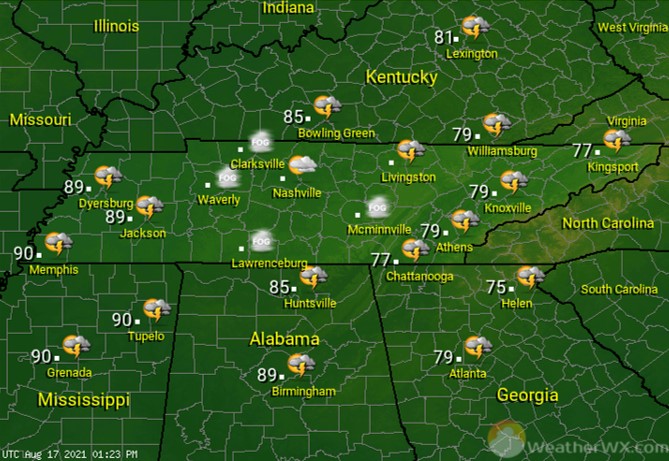 Rain chances will be highest across East Tennessee, as "Fred" moves out and away from the area overnight. Elsewhere, a thunderstorm or two may linger into the early evening. Otherwise, look for clear to partly cloudy skies and lows near 70 statewide.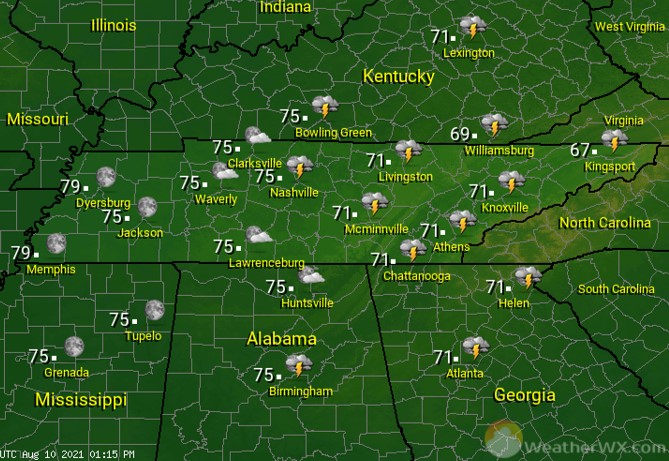 The heat returns for all of the state on Wednesday, with afternoon high temps climbing into the mid to upper 80s. That heat, along with the humidity, will combine to create an environment favorable for scattered showers and thunderstorms.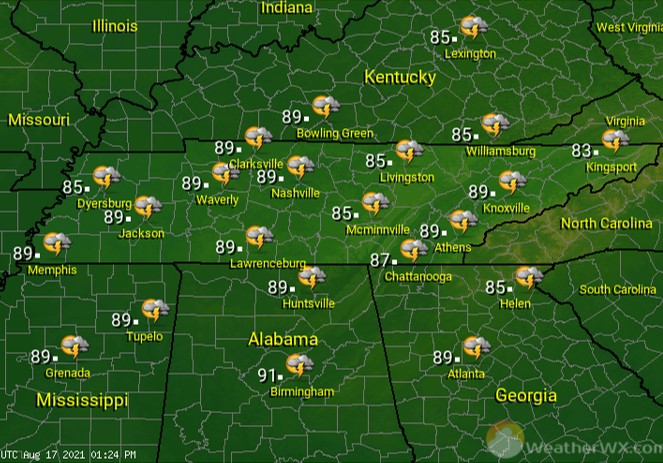 Visit Meteorologist Mark Baldwin on Twitter, Facebook and at meteorologistmark.com.