UTK Chancellor Faces Backlash After Posting Maskless Photo
Photo Credit: Donde Plowman / Instagram
Published August 18, 2021
The Tennessee Conservative [By Jason Vaughn]-
The University of Tennessee at Knoxville's Chancellor, Donde Plowman, is facing backlash after posting photos to Instagram that show her not wearing a mask on campus. Criticisms point to UTK's recent mask mandate with commenters calling the Chancellor "hypocritical."

On August 2, the university updated their own mask policy to align with new CDC guidelines.
UTK's policy reads, "students, faculty, and staff are required to wear face coverings in classrooms and laboratories, and for indoor academic events required for students such as orientation."
"The need for masks will be continually re-evaluated based on COVID-19 case counts in our community," the new guidelines add. "Masks are expected to be worn in health care facilities and on public transportation, including the T."
Plowman's Instagram post was made on August 11 and featured her standing next to a female student without either wearing a mask. The picture was taken at Neyland Stadium on campus. 
***Click HERE to support Conservative Journalism in Tennessee. We can't cover topics like this without your support!***
One individual commented on Plowman's post to say, "What happened to this rule that was sent out to the school on 8/2? Is it going to be disregarded to you since you're the chancellor? This is absolutely outrageous, first the students are told no masks in the fall, then an email is sent out with a mandatory mask rule, but then the rule doesn't apply to you?"
Another picture was posted by the Chancellor the next day showing her with another student on campus.
One UTK student, Alexa Petre, spoke to the university's publication, Campus Reform, about the posts and backlash.
According to Petre, Plowman did not violate the mask policy because it is only applicable in academic spaces, such as classrooms or labs.
Petre told Campus Reform, "as a student at the University of Tennessee, I feel strongly that I should speak upon these sanctimonious, pharisaic actions by Chancellor Donde and other leaders in our community."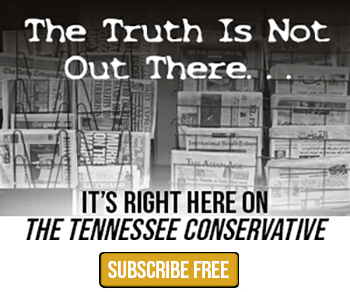 The university's full guidelines state that "any individual can choose to wear a mask anywhere on campus, regardless of their vaccination status."
However, they are only required in certain parts of campus. Masks remain optional in other areas.
Tyra Haag, the director of news and information at UTK, responded to a request from Campus Reform to confirm that the chancellor had not broken any rules.
"The university implemented a limited mask requirement for classrooms, labs, and required indoor academic events like orientation," Haag said. "Mask use is at an individual's discretion in other circumstances."
Haag added that "Chancellor Plowman will be teaching a course this fall and will be wearing a mask in the classroom."
The CDC made their new mask recommendations on August 2, two months after an announcement that vaccinated people would no longer need to wear them. In response, universities across the state began to implement their own mandates.
When the new recommendation was made, CDC Director Rochelle Walensky told CNBC that, "in areas with substantial and high transmission, CDC recommends fully vaccinated people wear masks in public, indoor settings to help prevent the spread of the delta variant, and protect others."
UTK has said they will continue monitoring the spread of Covid-19 and the delta variant and may update the policy as needed. 

About the Author: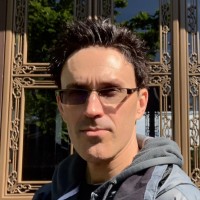 Jason Vaughn, Media Coordinator for The Tennessee Conservative
Jason previously worked for a legacy publishing company based in Crossville, TN in a variety of roles through his career.  Most recently, he served as Deputy Directory for their flagship publication. Prior, he was a freelance journalist writing articles that appeared in the Herald Citizen, the Crossville Chronicle and The Oracle among others.  He graduated from Tennessee Technological University with a Bachelor's in English-Journalism, with minors in Broadcast Journalism and History.  Contact Jason at news@TennesseeConservativeNews.com