Wilson County Schools Will Require Masks Until October
Photo Credit: Jill Carson / CC
The Tennessee Conservative [By Jason Vaughn] –
In a recent meeting of the Wilson County School Board, the members voted to require masks until at least October. Starting on Friday, September 10, masks will have to be worn in classrooms across the district.

The mandate is in effect for students, employees, and adults in all Wilson County schools. The school board's decision is set to be revisited on October 4, according to News Channel 5.
Due to an executive order put in place by Governor Bill Lee, parents can opt-out their children when it comes to these mandates. The paperwork for that was made available to families on Thursday, September 9. 
***Click HERE to support Conservative Journalism in Tennessee. We can't cover stories like this without your support!***
"I really think Governor Lee and the executive order, you know that really protected a lot of us," Wilson County parent Joseph Padilla said. "I don't need a school director or a governor or even Joe Biden to give me my rights. The Constitution does that."
Parent Michelle Newton told News 4 she hopes the mandate will prevent any school shutdowns.
"I think it's a step in the right direction. I definitely think it's going to help keep the schools open hopefully until fall break," Newton said.
Padilla said he is adamant that his son not wear a mask to school.
"Our plan right now is not to fill out the opt out form," Padilla told News 4. "Our plan is to send our son to school without a mask. We are going to make the school suspend him, expel him, whatever they were going to do and then we will react that way because I mean we didn't have students opt in when there was a choice to wear a mask."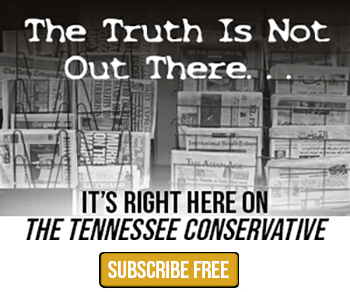 Metro Nashville and Williamson County have also adopted mandates similar to the one in Wilson County. While Williamson County also allows the opt-out option, Metro Nashville has defied it.
Rutherford County School also met during this week to discuss possible mask requirements, but did not end up implementing one.
The topic of masks remains a divided issue in Rutherford County. During the recent school board meeting, parents, students and teachers shared their feelings about it.
"Right now, the only option available to us to seriously stop the spread is a mask mandate; with opt outs, we have seen that counties such as Shelby and Williamson, Metro Nashville who have implemented such practices are seeing case rates, half or a third of what we're seeing," a junior at Central Magnet School, Will Severn said. "It is scientifically proven, it is a reasonable strategy and it's what the board should move towards if they really want to keep students in schools."
One parent, Chris Littleton, proposed sectioning off parts of school buildings as a possible option.
"I'm glad that they were open to the idea of having a discussion that is actually get a number of sides together and talk through this and think long term," Littleton said. "The fear that I think we all have is that we react to something in one way and it's not going to make the other side happy."
When the Wilson County Schools mask mandate ends in October, the board will meet again to decide the next steps.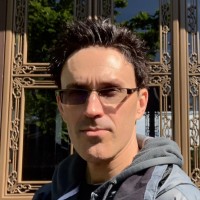 About the Author: Jason Vaughn, Media Coordinator for The Tennessee Conservative ~ Jason previously worked for a legacy publishing company based in Crossville, TN in a variety of roles through his career. Most recently, he served as Deputy Directory for their flagship publication. Prior, he was a freelance journalist writing articles that appeared in the Herald Citizen, the Crossville Chronicle and The Oracle among others. He graduated from Tennessee Technological University with a Bachelor's in English-Journalism, with minors in Broadcast Journalism and History. Contact Jason at news@TennesseeConservativeNews.com