Year Reports Show State and Local Tourism Performed Relatively Well in Light of Covid
The TN Vacation Report Showed That 2019 Brought $23 Million In Travel Expenditures And Was The 10th Consecutive Year Of Growth. However, When The Pandemic Came In Full Force By The Middle Of April, Tennessee Consumer Spending Was Down 25% And The US Consumer Spending As A Whole Was Down 32%.   

Photo: Watts Bar Lake
Photo Credit: Sean Fisher Photography / Southeast Tennessee Tourism Association
Published March 15, 2021
Makenzie Jones [contributor to The Tennessee Conservative] –
Chattanooga's annual Tourism Summit held last Tuesday, March 9 highlighted key statistics and adaptations regarding the past year's tourism industry in the midst of the coronavirus pandemic as well as the current year's outlook.
The TN Vacation report showed that 2019 brought $23 million in travel expenditures and was the 10th consecutive year of growth.
However, when the pandemic came in full force by the middle of April 2020, Tennessee consumer spending was down 25% and the US consumer spending as a whole was down 32%.
At the peak of pandemic shutdowns, 10,000 Hamilton County residents had lost their jobs in tourism. The leisure and hospitality industry accounted for 45% of jobs lost in 2020. Cancelled events in Chattanooga totaled loss of about $145 million in expected economic impact.
Chattanooga Tourism Co.'s CEO Barry White, emphasizing the importance of tourism on the city, said on Tuesday, "Tourism is essential to our way of life. Last year, Chattanooga Tourism Co. transitioned from a destination marketing organization to a destination leadership organization, and we take this responsibility to heart."
While these losses may sound grim, both Tennessee and Hamilton County have been continuously working to adapt and ensure customers that business are open and safe, stating a goal to "engrain safety, instill confidence, and inspire travel."
"At one point last year, our product was not available, and marketing came to a halt. But our community stepped up with many businesses completely changing their operating models," said White. He also praised the collaborative efforts that will continue to move the industry through recovery.
Jenni Veal, tourism coordinator of the Southeast Tennessee Tourism Association, reinforces that "Tourism is Tennessee's second biggest industry, generating economic impact for not only our large cities, but our small communities that represent the 'authentic Tennessee experience' in so many ways – from food and music to history and festivals. The last year has been difficult, but Tennesseans persevere."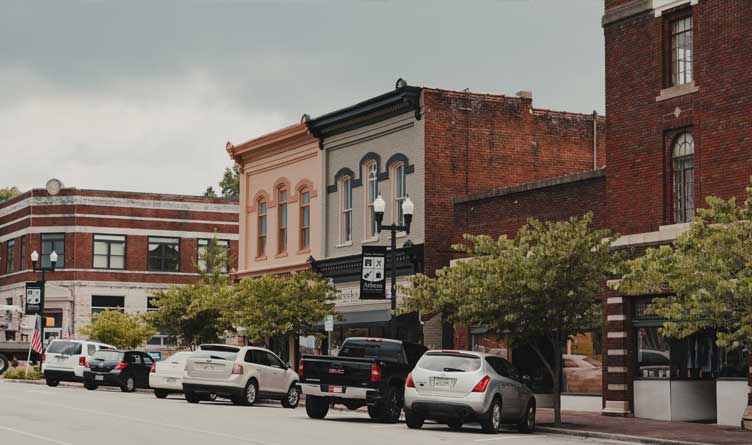 Chattanooga:
While the nation's tourism was down 42%, Tennessee was down 16%, and Chattanooga was only down 11%. Chattanooga also had higher hotel demand than Nashville, Memphis, and Knoxville. Only Gatlinburg had better hotel performance than Chattanooga for the year.
Travelers are also consuming Chattanooga media content 6% more than Tennessee, 8% more than Nashville, and 21% more than Knoxville.
Efforts to keep Chattanooga afloat in the storm showed commitment to serving the community.
Niedlov's donated breakfasts to healthcare workers. Chattanooga Whiskey partnered with Gate 11 to bottle and distribute sanitizer and alcohol. Hotels further increased cleaning standards and created more contact-free services.
One new hotel, Hotel Indigo, opened. Food Truck Alley at 5th and Market Streets also opened to provide more space for order-and-take foods.
The Tourism Co. also released a "Clean and Safe" video campaign series to showcase partnerships and safety measures being taken.
The city also received numerous features in top media outlets including Conde Nast Traveler's 10 Friendliest Cities in the US, Blue Ridge Outdoors' Top Adventure Town finalist, BuzzFeed 17 Vacation Spots in the US if You Hate the Beach, and Forbes' 10 Best Work-From-Home Cities in the US.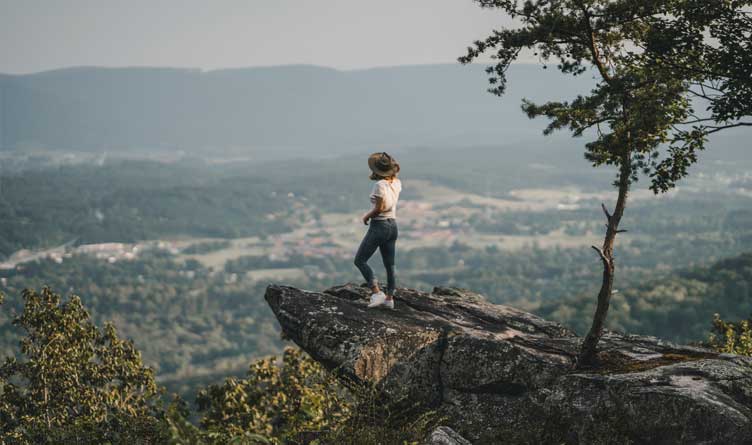 State:
Veal has a positive outlook for the coming year. Complimenting Governor Lee, TN Dept. of Tourist Development Commissioner Mark Ezell, and their advisory committee, she says that "Visitors are making plans to come to Tennessee this spring because of how well our governor and state leaders handled the covid emergency and safe reopening."
The Outdoor Industry Association reported significant increases in running, cycling, hiking, birdwatching, and camping participation since March 2020. Southeast Tennessee's outdoor recreation areas including the Cherokee National forest, state parks, and Ocoee and Hiwasee rivers reflect this in record numbers of visitors over the year.
TN Vacation promoted the Tennessee Pledge to help Tennessee safely return to work and life alongside the Tennessee Tourism Cares marketing program's goal to "restore tourism and drive economic recovery in a safe manner to protect the health of both our visitors and communities in all 95 counties."
As a part of these initiatives, the Tennessee Small Business Relief Program gave funds of $200 million to small businesses. Coronavirus relief funds were used for welcome center improvements, signage, digitization, billboards, free travel safe kits, state parks, TWRA, and more.
The For the Love of Tennessee campaign had 61.9 million paid media views and 85.25 thousand organic video views as well as 276 million impressions.
A major promotional aspect of this campaign was Drew and Ellie Holcomb's For the Love of A Family Road Trip where they traveled 1,600 miles in Tennessee, wrote two songs, and made 10 videos that received over 10 million views. The story inspiring safe activities in Tennessee during the pandemic was also featured in People Magazine.
The revamped 2021 Tennessee Vacation Guide reflects changes from the pandemic, health and safety information, and highlights support for local businesses. The guide is available for free mail and download. With intentions to build on the momentum from 2020's positive aspects, the goal is to become the best non-beach tourism state in America.
Looking ahead, the Tourism Summit's keynote speaker Steven Paganelli of TripAdvisor said that 66% of consumers are more likely to travel once they get the vaccine. TripAdvisor also states that 46% are more comfortable traveling this year, and 81% plan on it within the next six months.
Tennessee Accolades from 2020:
• Bristol held the first fan-attended major sporting event in the nation
• Ripley won Maker's Mark "Small Town, Bright Lights" national contest
• Gatlinburg was Trip Advisor's #1 Trending Destination in the US
• Forbes named Chattanooga as #1 city to work from home
• NPR ranked Knoxville among cities seeing "pandemic migration"
• U-Haul's top one-way move state