21 Tennessee School Districts Win Grants For Innovative High School Models
Photo Credit: Government of Prince Edward Island / CC
Published May 18, 2021
The Tennessee Conservative Staff –
The Tennessee Department of Education announced Monday, May, 17 that 21 school districts are to be awarded grants for the Innovative High School Models program. The initiative is meant to help prepare high school students for jobs and careers in their own communities.

The program will foster relationships between the school districts, post-secondary learning institutions, and employers.
Department of Education Commissioner Penny Schwinn said, "Tennessee is investing $30 million to encourage school districts to reimagine the possible and create innovative, high-impact high school experiences for all students by developing strategic partnerships with business and industry in their local community. Building upon our state's history of strong public-private partnerships, the Innovative High Schools Models program will provide more opportunities for students to explore and succeed in high-demand careers, for industry to develop local talent, and for schools to creatively meet the needs of their community."
*** Click Here to Support Conservative Journalism in Tennessee. We can't cover News Stories such as this without your support!***
The $30 million in funding was divided into individual grants, ranging from $750,000 to $2 million. The selected districts were chosen based on their commitment to reimagining high school models that can better prepare students for success after graduation.
The Commissioner of the Tennessee Department of Labor and Workforce Development, Jeff McCord, said, "These Innovative High School Models are another important step in connecting education to work. It's initiatives like these that help increase the prosperity of young people and the communities in which they live."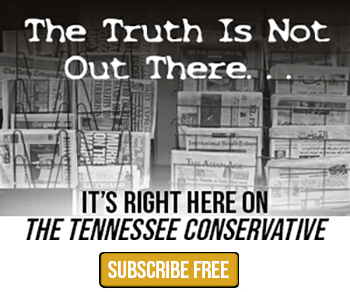 The goals of the initiative are in line with the Tennessee Pathways Model, which supports partnerships that can provide students education and training to add to their credentials.
Brandon Hudson, the Senior Director of Workforce and Economic Development for the Tennessee Higher Education Commission, said the program lets high schools rethink traditional ways of teaching while still giving students what they need.
"The Innovative High School Models Grant initiative provides school systems with the opportunity to rethink their traditional approaches to education and provide students with increased opportunities to achieve postsecondary credentials and workplace skills. It is exciting to know that school districts now have the opportunity to meet students' needs through innovative and non-traditional means. No longer will time and space be a barrier for students in reaching all their postsecondary and career-ready goals. Through increased partnerships and innovative modes of learning, these districts can now put all students, especially those often underserved in the traditional approach to education, on a pathway to success," Hudson said.
Some of the awarded school districts include Wilson County, Cheatham County, Hardeman County, Hamilton County, Tullahoma City, and Wayne County. Each one will use the grants to fund strategic partnerships in their communities.
Gibson County Special School District will be implementing the Pathways To Success project to allow students to spend a school day at a partner employer's facility.
Shelby County Schools will use their funding to turn Bolton High School into an AgriSTEM high school.
Reimagine Sequatchie County High School by Building UP STEAM is the project from Sequatchie County Schools that will give students work-based opportunities, dual enrollment options, apprenticeships and internships, and more.