3rd Arrest From TN Illegal Immigration Center For Sexual Battery Of Minor
Photo: Rebeka Isabell Perez / Unaccompanied Migrant Children Shelter at 1914 Vance Avenue, Chattanooga
The Tennessee Conservative [By Jason Vaughn] –
On Thursday, September 16, the Chattanooga Police Department announced a third employee of La Casa de Sidney was arrested under sexual battery charges. The now-closed shelter on Vance Avenue was used to house unaccompanied immigrant children.

Twenty-two-year-old Rebeka Isabell Perez was charged with sexual battery by an authority figure and is currently being held at Silverdale Detention Center.
According to police reports, Perez had a relationship with a sixteen year old while he was housed there. The reports claim the boy told police that Perez "kissed him on the lips."
She would also make comments to the boy and told him "I bet you get all the ladies back home."
The reports say that one night Perez waited until the teenager's roommate was gone, then went into his room to kiss him. Perez stayed in contact with the boy after he left the housing facility through apps such as Instagram.
The shelter was run by the Georgia-based Baptiste Group under a federal grant contract.
It was licensed last year, and renewed that license in February.
According to the police report, the boy told investigators that Perez contacted him when the facility was first under investigation, and asked him to delete their messages.
Randi Duarte and Florencia Guadalupe Renderos Morales are the other two staff members who have been arrested.
After Duarte was arrested on June 30, the state's Department of Children's Services suspended the Baptiste Group's license, forcing them to close the facility.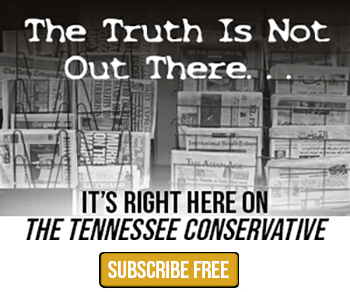 DCS Chief of Staff, Jennifer Donnals, said the last time they had to suspend an agency's license was in 2008.
Immigration Lawyer Terry Olsen said he does not want the incident to cast a bad light on immigration Centers, but does want those involved to be held accountable.
"I think we should investigate and understand what's going on, but also understand the need for having the shelters and how they're actually there to assist with the minors and to also protect them," Olsen told News Channel 9.
Tennessee U.S. Senator Bill Hagerty went to Twitter on Thursday to share his thoughts on the matter.
"@SecBecerra has ignored calls for greater transparency regarding the well-being of children in HHS custody," he said. "With a third person now charged with criminal sexual misconduct against children in HHS custody in Tennessee, it's time for answers and a broader investigation."
***Click HERE to support Conservative Journalism in Tennessee. We can't cover stories like this without your support!***
The Baptiste Group appealed a judge's decision to keep the facility closed, but it was denied.
Chancellor Patricia Head Moskal of the Davidson County Chancery Court said the group could not offer significant evidence that they should remain open.
They would also need a "good and sufficient" bond amount.
Moskal said, "I don't know that there could be a good and sufficient bond amount when you're talking about the safety and welfare of children as it is present in this case. And so the court finds that any bond amount would not be sufficient, requiring the court to deny the stay."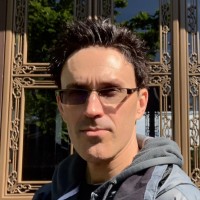 About the Author: Jason Vaughn, Media Coordinator for The Tennessee Conservative ~ Jason previously worked for a legacy publishing company based in Crossville, TN in a variety of roles through his career. Most recently, he served as Deputy Directory for their flagship publication. Prior, he was a freelance journalist writing articles that appeared in the Herald Citizen, the Crossville Chronicle and The Oracle among others. He graduated from Tennessee Technological University with a Bachelor's in English-Journalism, with minors in Broadcast Journalism and History. Contact Jason at news@TennesseeConservativeNews.com