7 Tennessee Republican Mayors Continue To Push Mask Mandates
Photo Credit: CC
Published March 12, 2021
[The Tennessee Conservative Staff] –
Currently, seven counties with Republican mayors continue to enforce mask mandates: Hamblen, Hamilton, Knox, Montgomery, Rutherford, Sevier, and Sumner.

Mayor Larry Waters has extended the facial coverings requirement for Sevier County through April 15. Sevier County ranks in the bottom 10% of people who have received the first dose of the COVID-19 vaccine, and Mayor Waters stated he wants to allow for more time for vaccines before removing the mask mandate.
While Hamilton County Mayor, Jim Coppinger, did not respond to our request for comment, he did make the following comment during a COVID-19 update earlier on March 4th: "We're all anxious to get out of these masks because of the progress we're seeing. But, again, we just need to bear with it, get these shots in the arms, give opportunities for people to be vaccinated so that we can have a safe community."
Rutherford County mayor Bill Ketron recently announced that the face covering order for his county will be expiring soon.
A statement from Mayor Ketron's office to The Tennessee Conservative said, "These are all data-based decisions and recommendations with the prioritized goal of reducing the risk of getting or spreading the virus in Rutherford County with a secondary goal of economic resiliency and returning to some sense of normalcy in the near future."
"After much thought and careful examination of the data available, I am lifting the order on March 15 and asking our citizens to continue to be #RutherfordResponsible," said Ketron in a news release on the Rutherford County website.
Being "Rutherford Responsible" includes incorporating CDC recommendations such as face coverings, social distancing, frequent handwashing, etc.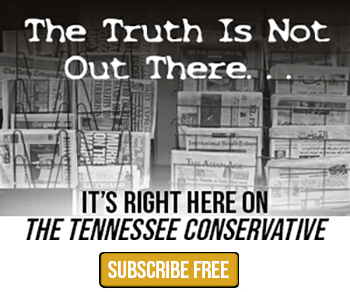 Montgomery County's mask mandate is set to expire on March 27 while Hamblen County and Hamilton County mandates will both expire on March 31. Sumner County currently has the longest lasting mask mandate with an expiration date of April 28.
Unlike some of his Republican mayoral counterparts, Knox County mayor Glenn Jacobs has repeatedly voted against continued regulations that restrict individual liberties regarding masks and social gatherings. Jacobs said he has voted against them because he "took an oath to uphold the Constitution of the United States, the State of Tennessee, and the Knox County Charter."
Jacobs continued in his response to The Tennessee Conservative, "I believe that people have an individual responsibility to protect themselves and their families and that American liberty exists so they can personally decide how best to do that."
The Tennessee Conservative reached out to Mayor Brittain, Coppinger, Durrett, Waters, and Holt for comment but received no response.
Governor Bill Lee's most recent update to his executive order gives local governments the authority to extend mask mandates through April 28.
Throughout the COVID-19 pandemic, no statewide mandate has been made requiring masks. Instead, Lee has continually deferred that decision to local officials.
The most recent update reads, "county mayors in the 89 counties that do not have a locally run county health department shall have the authority to issue orders or measures requiring or recommending the wearing of face coverings within their jurisdictions."