Afghan Refugee Vetting Process In Question While TN Targeted For Resettlement
Photo credit: EU/ECHO Pierre Prakash / CC
As Governor Lee's administration refuses to comment about their stance on the influx of Afghan refugees being relocated to Tennessee, House Speaker Cameron Sexton voices his distrust in the Biden Administration's vetting process.  

As reported by the Tennessee Star, Governor Lee nor his staff have made comment as to what action, if any, is deemed necessary to respond to the influx of new Afghan refugees.
However, House Speaker Cameron Sexton (R-Crossville), stated "I do not have confidence in the Biden administration's vetting process concerning the refugee issue, much less his ability to work with law enforcement and immigration officials. His administration has been a failure on both immigration and foreign policy. Therefore, I do not think it is a good idea for Tennessee to accept Afghan refugees."
Lieutenant Governor Randy McNally (R-Oak Ridge) has a different take.
"Afghanistan is a unique situation. For nearly 20 years, we have had a significant military presence there and solicited help from many inside the country to fight against the Taliban. Those that helped us are now at risk. Our nation should do everything it can to assist legitimate and authentic political refugees from Afghanistan in finding new places to call home," McNally said.
Despite the Lee administration's tight-lipped approach to the new influx of refugees coming into the state, statements Lee made last year appear to still be in effect.
As reported by the Tennessean in December, Governor Lee chose to continue to allow 'refugees' to enter the state, making Tennessee one of only a few Republican-led states that allows 'resettlement' of this nature.
At that time, the Trump administration gave Tennessee the option to decline allowing refugee resettlement in the state, but Lee agreed to "responsibly resettle refugees," much to the chagrin of several Tennessee Republican legislators, including Speaker Sexton.
This is the same consent that opened the door to Tennessee becoming a drop-off point for immigrant minors coming to the state via Biden's Border Crisis.
The Tennessee Star uncovered that a Knoxville-based non-profit is apparently coordinating the relocation of the new Afghan refugees within the state.
In a phone interview with the Star, the Executive Director of Bridge Refugee Services, Drocella Mugorewera stated that, "We will welcome them."
Mugorewera went on to state that the federal government has sent the Afghan refugees to them and told WVLT last week that they "are training volunteers until the federal government confirms how many refugees will be sent to their Knoxville and Chattanooga locations, as well as when they will be arriving."
Bridge Refugee Services also told WVLT that on August 12th, two Afghan people were relocated to East Tennessee, and they expect more to come in the near future.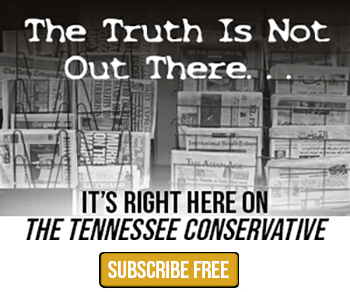 In a post on Facebook, The Tennessee Conservative asked our followers, "Should Bill Lee import unvetted Afghan refugees to East Tennessee like he did illegal immigrants?"
Here are just a few of the comments we received:
Dick Veteto said, "Absolutely not. Send them to blue states – Delaware, California, New Hampshire and others."
Anthony Salvaggio said, "The answer to your questions is a very simple and obvious NO! The better question- how do we remove Bill Lee and get a leader with a spine, accountability, conviction, one who works in the best interest of their constituents?"
Rick Clanton said, "NO! We have enough unvetted, already here, from the border."
***Click HERE to support Conservative Journalism in Tennessee. We can't cover stories like this without your support!***
Regarding the vetting process, Politifact reports that refugees that arrive in the U.S. must first pass background checks and other screenings.
However, they state that, "We have found in the past that no vetting system is foolproof, and there are challenges to collecting data even in settings less urgent than the airport in Kabul."
Politifact also states that, "it's hard to independently verify specifics about the screening process given the evolving situation."
Politifact defines refugees as people who are unable or unwilling to return home because they fear serious harm.
The refugees need to demonstrate to a U.S. immigration official overseas that they were persecuted or fear persecution in their home country due to race, religion, nationality, political opinion or membership in a particular social group.
However, other Afghanistan evacuees are also considered refugees.
The State Department announced in August a "Priority 2" designation granting access to the U.S. Refugee Admissions Program for Afghan nationals and their eligible family members.
Eligible individuals included Afghans who did not meet the minimum time in service for the special immigrant visa, Afghans who worked for a U.S.-funded program or project, and Afghans employed by U.S. media or nongovernmental organizations.
The State Department continues to not provide specifics on intended housing locations, processing timelines or onward destinations for the Afghan refugees.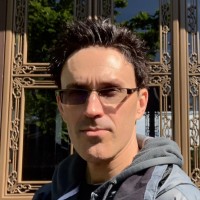 About the Author: Jason Vaughn, Media Coordinator for The Tennessee Conservative ~ Jason previously worked for a legacy publishing company based in Crossville, TN in a variety of roles through his career. Most recently, he served as Deputy Directory for their flagship publication. Prior, he was a freelance journalist writing articles that appeared in the Herald Citizen, the Crossville Chronicle and The Oracle among others. He graduated from Tennessee Technological University with a Bachelor's in English-Journalism, with minors in Broadcast Journalism and History. Contact Jason at news@TennesseeConservativeNews.com