Anthony Brian Logan To Speak At McMinn County Republican Party Summer BBQ Luncheon
Photo: Anthony Brian Logan
Photo Credit: Nea Logan Media & Current Events
Published May 6, 2021
Athens, Tenn. – The McMinn County Republican Party will host its Summer BBQ Luncheon on Saturday, June 19, from 11 a.m. to 1 p.m. at Robertson Farm Pavilion, located at 1026 County Road 439 in Athens.

Admission is $25 and includes a barbeque meal and refreshments. Those interested in attending may register online or at the door. A Q&A session will follow.
The event will be led by guest speaker Anthony Brian Logan, a globally syndicated conservative political commentator who has made several press appearances on networks including C-SPAN, Newsmax, RT, The Blaze TV and more.
Logan produces entertaining political videos and news commentary on his YouTube channel which has more than 140 million views and reaches more than 800,000 subscribers.
Logan will speak to attendees about the future of the Republican Party and address broader approaches to reach conservatives between the demographics of age, race and culture.
A West Virginia native, Logan grew up in a socially conservative household but possessed very politically liberal views. This changed well into adulthood when his "red pill moment" happened.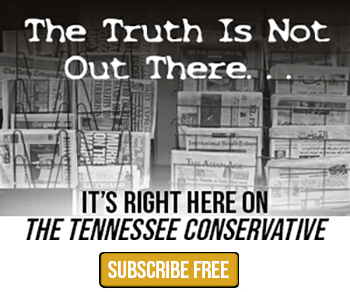 Since then, Logan has spoken out about his conversion to conservative ideology while using his social media platforms to serve analysis on current events and express his advocacy for the nation's founding principles of life, liberty, and the pursuit of happiness.
Logan has twice attended functions at the White House and travels the nation doing speaking engagements and public appearances. He admires the work of economist Thomas Sowell and radio host Larry Elder for their great commitments to civic education and the preservation of the Constitution.
"Juneteenth is one of America's oldest holidays that should be celebrated," says Todd Watson, secretary of the McMinn County Republican Party. "It should be a day we come together to celebrate freedom and a better future together."
For more information about this and future events, contact Todd Watson at (423) 920-7393 or email watson292@reagan.com. For updates, follow the McMinn County Republican Party on Facebook.
RSVP Link: https://www.eventbrite.com/e/bbq-luncheon-featuring-anthony-brian-logan-tickets-148023310707