Bill Requiring Transgender Bathroom Sign Returned to House Calendar
This Controversial Bill Would Make It Mandatory For Businesses To Post Signs That Would Indicate Whether Or Not Transgender Individuals Are Allowed To Use A Particular Bathroom. 

Photo Credit: CC
Published March 18, 2021
The Tennessee Conservative Staff –
House Bill 1182 continues to proceed through the Tennessee General Assembly, although it was temporarily taken off of the House calendar for amendment.
On Tuesday, March 16, the bill was removed from the House calendar; however, on March 17, the bill was assigned once again to the State Government Committee's agenda for March 23.
The controversial bill would make it mandatory for businesses to post signs that would indicate whether or not transgender individuals are allowed to use a particular bathroom.
According to the original bill, both public and private businesses would be required to identify these "inclusive" bathrooms with signs placed at the entrance of each public restroom and at each of the building's entrances.
Although they are celebrating the temporary halt to the bill's advancement, activists believe this bill is just another unnecessary onslaught against an already outcasted group.
"This bill basically is trying to draw attention to transgender people in a negative way and draw attention in a negative way to businesses that allow transgender people to use the bathroom," said Chris Sanders, Executive Director of the Tennessee Equality Project.
The Tennessee Equality Project is an organization that provides legislative advocacy for LGBTQ people in Tennessee.
The bill's sponsor, Representative Tim Rudd of Murfreesboro, says that the bill is not being removed; it is simply being amended.
He also states that the bill is not intended to keep transgender individuals from using the restroom of their choice. It is a proactive protection against the possibility of sexual predators having unrestricted or unknown access to bathrooms.
"If we don't do something like this, then sexual predators could take advantage of this new law or this new right that would be granted to transgenders, but in no way is this meant to limit transgender access to a restroom. It's simply warning that the opposite sex could be in the restroom," Rudd said.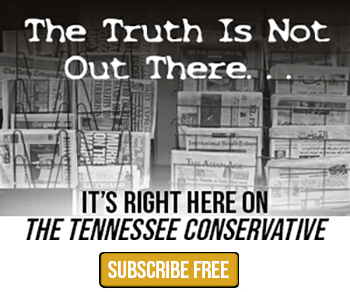 Opponents believe the bill will just provide another way for people and businesses to discriminate against transgender individuals.
Sanders continued, "Transgender people already face a great deal of discrimination in our society and the last thing they need is their state government coming after them and adding to that."
Changes have been made as the bill was amended. The updated version will mandate that signs be in plain view on bathroom doors, but it will not require them to be posted on single stall bathrooms.
Sanders believes that businesses will suffer because of the current "anti-trans" legislation pushing through Tennessee. He believes the economy could be impacted in the long run.
"I would hate to see Tennessee passing any of these anti-trans bills mainly because of the impact on trans people, but it will affect all of us," Sanders said.
However, Rudd is convinced that the changes being made are actually going to be beneficial for businesses.
"I've talked to the business community, and matter of fact, some changes were to protect the businesses, like the 30-day grace period and not being on the front of the building," Rudd stated.
Republican Senator Paul Rose is the sponsor of the Senate version of the bill which was passed on Second Consideration and sent on to the Senate Judiciary Committee in February.