Conservative TN Rep Griffey Stripped of Committee Assignments By House Speaker Sexton
Image Credit: tn.gov
Published March 26, 2021
The Tennessee Conservative Staff – 
Nashville, TN – Yesterday, March 25th, Representative Bruce Griffey (R) from Paris, Tennessee was stripped of all his committee assignments by House Speaker Cameron Sexton (R) from Crossville, TN. 
Sexton made the announcement at the end of Thursday's House session from the House Speaker's seat. 

WSMV reported the following from Sexton's statement, "There are certain expectations that must be met by members of the Tennessee House of Representatives. These include maintaining decorum and professionalism, as well as respect for others, and perhaps most importantly, respect for our longstanding committee process.  If any or all of these expectations become an issue, appropriate actions will be taken – including removing a member from his or her committee assignments." 
Sexton removed Griffey from the Civil Justice, Criminal Justice and Education Instruction Committees.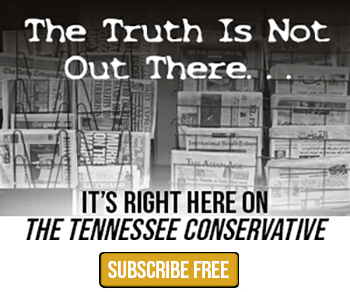 According to a report from the Tennessee Journal, the move came after Griffey's unsuccessful attempt earlier this week to pull an e-verify bill that had earlier been defeated in a subcommittee straight to floor.
The bill in question was HB 0801. 
As introduced, the House Bill 0801 requires certain employers to utilize an e-verification program in hiring; removes immunity for an employer's reliance on other forms of verification; makes other related changes. – Amends TCA Title 50, Chapter 1. 
The last action on the bill was March 10th, when it failed in the Banking and Consumer Affairs Subcommittee.
However, it's sister bill, Senate Bill (SB 0902) passed on second consideration and was referred to the Senate Commerce and Labor Committee on February 22.   
Griffey released the following statement about his removal from the committees:
"Cameron Sexton has not had any communications with me about the removal or the reasons behind it.  

I can only surmise that it is punishment for me bringing a Rule 53 Motion so all members of the House could vote on whether they want to expand the use of E-Verify in Tennessee in order to protect Tennesseans from being stripped of jobs in favor of illegals and to keep the wages of working Tennessee citizens from being suppressed by the illegal labor, particularly with the border crisis.  

It could also be because I have voiced opposition to the Governor's 'soft on crime' legislation and moved last night in the Criminal Justice Committee to send it to Summer Study.  

It could also be punishment for me disclosing to the public what is happening in committee hearings on bills. They don't want transparency in government, but rather want to hide behind voice votes with no accountable record so voters don't truly know what happens.  

The clear message being sent is that if you don't 'go along to get along,' then you will undoubtedly be punished.  

Cameron Sexton clearly does not want legislators at the Capitol who think independently and are unwilling to be puppets to a larger puppet master.  

God forbid a legislator actually try to be a real voice for his constituents and actually try to do what he campaigned to do. If Tennesseans knew what really happens at the Capitol, they would be horrified. 

I submit that what is happening is childish antics that I thought only kids engaged in on an elementary school playground. Ironically, when I came to work on Tuesday morning after my Rule 53 Motion Monday night, my access card no longer worked. 

I don't think this is the 'leadership' Tennessee citizens deserve. Sexton mistakenly assumes that he is attacking me, but in reality, he is attacking the Republican Party, all Tennesseans and the very form of our government. 

I don't think the people of Tennessee want to live under a dictatorship. It is a destruction of what is supposed to be a representative former of government and a complete violation of First Amendment speech rights – not just mine, but of the thousands of people who elected me to be their voice. 

It is no secret that I have been a long-time Trump supporter and remain a Trump supporter. What is happening to me is no different than what happened to Trump when he went up against the Establishment wing of the Republican Party."