Conservatives Will Protest Against Bill Lee At Chattanooga GOP Event
Published July 29, 2021
The Tennessee Conservative [By Jason Vaughn] –
Tennessee Governor Bill Lee will likely hear from respectful but still discontented citizens when he arrives to address Hamilton County Republicans at the Hamilton County GOP's annual Lincoln Day Dinner on Friday evening. 

The Hamilton County Republican Party's Lincoln Day Dinner will be held on July 30th at 6:30 PM to 9:30 PM at the Westin Hotel in downtown Chattanooga.  
Arch Trimble IV, Chairman of the Hamilton County GOP, said "We are excited to have a sold-out event supporting the Hamilton County Republican Party. We look forward to a fantastic evening in our beautiful city." 
Supporters of Tennessee Neighbors for Liberty are planning to gather in a peaceful protest at the venue before Gov. Lee arrives.
"We are law abiding citizens, but we also understand our clear rights to let our elected leaders know that we will not tolerate further infringements on our rights due to ever-changing CDC guidelines that are clearly not science-based," said the group's president Glenda Pappu.
The group also believes the Lee Administration has been less than transparent with Tennessee citizens about policies that led to illegal alien children being housed and sexually abused in a Chattanooga dormitory previously associated with Tennessee Temple University.
"We haven't been told the whole story about this," Pappu said regarding events that led to the state closing the facility in early July.
"What happened to those children who were found to have been abused and where did the other children go? Why were the abuse charges dropped? What are they trying to hide? We have called his office with these questions and have not received a response," Pappu said, "We know most of this is due to the Biden Administration's policies, but Bill Lee enabled the sexual and God knows what other abuses that occurred, which helped those who engage in human trafficking."
***Click HERE to support Conservative Journalism in Tennessee. We can't cover topics like this without your support!***
A flier that was distributed to group members at a meeting July 29 states:
"Bill Lee will be in Chattanooga (Friday). This is your opportunity to have your voice heard. We will hold our signs and walk the sidewalk in front of the hotel and be careful not to hinder anyone from entering. We will not engage in conversation with those who might not like our presence. This is a peaceful and respectful expression of our disappointment with the policies of our governor."
Regarding the COVID outbreak, Pappu said there are treatments and preventive supplements people can take to help strengthen their immune systems against it.
"Early treatments including hydroxychloroquine and Ivermectin have proven effective in allaying COVID symptoms," Pappu said, "Allowing local health departments, who are not led by elected officials, to lock down and mask children when the scientific evidence shows that they are the population least at risk due to COVID."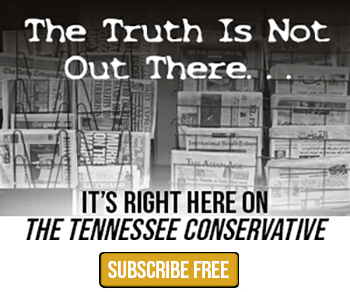 A member of Tennessee Neighbors for Liberty said, "We want Lee to know we are not happy with his performance and actions."
The group cites Lee's "Ten for Tenn" promises. Of which, the group states that Lee has only accomplished one of his promises and possibly one more.
The 10-point contract with Tennesseans was made by Lee on the campaign trail in 2018.
Ten for Tenn included the following key points:
Foster an Environment Where Jobs Continue to Grow
Rethink Public Education with Major Vocational Reforms, Real School Choice, and Civics Education
Stand up for Rural Tennessee by Expanding Economic Opportunity and Winning the War On Opioids
Get Tough on the State Budget by Making Government Smaller and More Efficient
Ensure New Voices in Nashville by Passing Term Limits and the Challenging the Influence Culture of Insiders
Create a New Office of Faith-Based and Community Initiatives
Make Government More Accessible, Open, and Accountable to Taxpayers
Protect and Defend a Culture of Life
Defend Our Constitutional Liberties Without Compromise
Enforce the Rule of Law on Immigration
"So these are his eight failures, most of which should be successes," the group member said.
The group believes the list of Lee's donors over the last two years is a possible reason for him not accomplishing his campaign trail promises.
"So we know why he hasn't accomplished these things and why he scrubbed "Ten for Tenn" from public view," the group member said.
The group states that they hope Governor Lee will respond to the questions that they and many Tennesseans are asking.   
Governor Lee,  House Speaker Cameron Sexton and Lt. Governor Randy McNally are all scheduled to speak at the Lincoln Day Dinner.
This year's theme is 'Celebrating Tennessee Values'.   
Event Details:
July 30, 2021 at 6:30pm – 9:30pm
The Westin
801 Pine St
Chattanooga, TN 37402
United States

About the Author: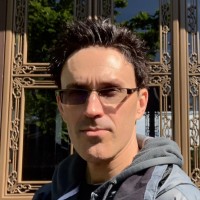 Jason Vaughn, Media Coordinator for The Tennessee Conservative
Jason previously worked for a legacy publishing company based in Crossville, TN in a variety of roles through his career. Most recently, he served as Deputy Directory for their flagship publication. Prior, he was a freelance journalist writing articles that appeared in the Herald Citizen, the Crossville Chronicle and The Oracle among others. He graduated from Tennessee Technological University with a Bachelor's in English-Journalism, with minors in Broadcast Journalism and History. Contact Jason at news@TennesseeConservativeNews.com