DCS Reports on Abuse Investigation at Chattanooga Immigrant Shelter
Photo: DCS Commissioner Jennifer Nichols / background – Old Tennessee Temple dormitory in Highland Park, Chattanooga
Photo Credit: tn.gov
Published June 18, 2021
The Tennessee Conservative Staff –
Allegations of child abuse have surfaced from a Chattanooga shelter that is housing unaccompanied immigrant children. The Tennessee Department of Children's Services says local, state, and federal authorities are investigating after a report of abuse was made by a child staying at the shelter.

DCS Commissioner Jennifer Nichols informed lawmakers of the investigation during the Government Operations Joint Subcommittee on Education, Health and General Welfare on Wednesday.
According to Nichols, the abuse was reported to DCS workers by a teenaged boy during a routine, surprise inspection of the facility during the week of May 31. She said the boy, with an interpreter, "disclosed that he had witnessed an act that, in our policy, would substantiate and require an investigation into that act (taking) place."
The facility, located in the old Tennessee Temple dormitory in Highland Park, is run by the Baptiste Group. The organization has a contract with the Office of Refugee Resettlement, part of the U.S. Department of Health and Human Services, to house unaccompanied migrant children ages 12-17 as they await placement with sponsors.
***We bring you the stories liberal media outlets won't. Click here to support our reporting on illegal immigration in Tennessee. ***
Nichols reported that the facility was housing 62 children at the time of the inspection. Mark Anderson, DCS Director of Licensing, is the official who made the visit.
Anderson says the boy reported that he witnessed abuse, but he was not the victim of the alleged incident. When asked why the facility did not report the incident, Anderson said he believed that they were unaware that it had taken place.
Nichols stated that law enforcement agencies had been notified and had already gone out to interview additional residents.
"In other words, a referral was made to our own hotline," Nichols said. "Local law enforcement was immediately notified, the DA's office was notified, and since the day after that investigation by our unannounced site visit, there was been an ongoing investigation involving local law enforcement, FBI was notified, the Office of Inspector General for ORR – they call that the Office of Refugee Resettlement – and the federal Homeland Security have all been notified and are working in collaboration with local law enforcement and our department to investigate what this youth disclosed to Mr. Anderson that he witnessed."
Chattanooga Police spokesperson Elisa Myzal stated that the Special Victims Unit is participating in the investigation after they "received complaints involving juveniles that were housed at that location."
While DCS officials stated that they were unable to provide specific details regarding the allegations, Anderson did state that state licensing regulations require that shelters of this type provide training for staff in prevention and reporting of sexual abuse.
Anderson also stated that the Chattanooga facility had posters up around the facility with a phone number for the child abuse hotline, along with text in both Spanish and English explaining how to report abuse. They also have a phone that is solely for reporting abuse.
Representative Scott Cepicky of Culleoka questioned why all of the children at the shelter were not interviewed after the initial allegation was made.
"How do we know there's not 40 or 50 kids over there who have abuse? How do we know, because obviously the posters on the walls, the telephones, all of this stuff is now working because it took you to sit down, and I'm glad you did, but you only interviewed six out of 62," Cepicky said.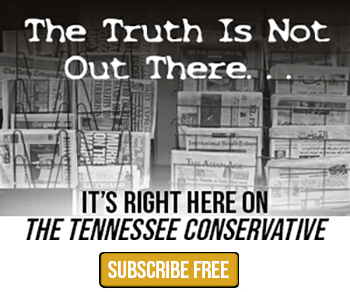 A number of legislators had heard rumors of the allegations prior to Wednesday's meeting and Cepicky stated that he was under the impression that the abuse had taken place prior to the child's arrival at the facility. Other legislators expressed similar concern of potential human trafficking in the operation.
"We're facilitating international sex trafficking, could be, but certainly trafficking of children," stated Senator Janice Bowling of Tullahoma.
Representative John Ragan also acknowledged the potential for trafficking.
"I have a concern over trafficking. Since most of these people are adolescent males, that makes them prime candidates for gang recruitment and that is a major concern," Ragan stated.
Ragan continued, "We have a problem with gang violence problems in our schools. Key recruitment tool going on right here, folks. Should we not, with this unprecedented amount of refugees hitting our doorsteps, why wouldn't the department take it upon themselves to start to screen all these kids that are coming from the border just to make sure that they're not being trafficked through our facilities?"
Cepicky went on to argue that these unaccompanied children should not have been in the Chattanooga shelter in the first place.
"We're not talking about refugees who are coming from war-torn Somalia or North Africa where people are being persecuted for just being a certain religion," Cepicky said. "These are people coming across the border, illegally, into our country that are being deemed refugees – which is not even close to being who they are – sent to our communities here in Chattanooga, which is two and a half hours down the road, to being dropped off to other places of Tennessee where we don't know where they're going."
The Biden Administration claims that is not true and says the children are only housed in the city until they can be reunited with their families.
The new Joint Study Committee on Refugee Issues meets on Friday to further delve into the impact of these migrant children on Tennessee communities. They are also asking the Biden Administration for transparency.
Chattanooga Police also confirmed that a 16 year old boy was reported missing from the shelter on June 14. This information was not initially released to the public because they say the boy is a runaway and is not considered to be endangered.
Both Senator Marsha Blackburn and Senator Bill Hagerty have released statements regarding the abuse investigations.
"Hearing about child abuse at a Chattanooga migrant facility is a heartbreaking reminder of the reality of Biden's border crisis," Blackburn tweeted. "This incident must be thoroughly investigated. Until we secure our southern border, every town is a border town and every state is a border state."
Hagerty tweeted, "Any and all reports of child abuse should be fully investigated. This situation is unsettling and only corroborates the dangerous effects of Biden's border crisis that's putting the safety and security of countless individuals at risk. We must secure our border now."