Counties Across Tennessee Choose To Extend or End Mask Mandates
Photo: Gov. Bill Lee speaks during the Tennessee Higher Education Commission session of the state budget hearings Tuesday, Nov. 10, 2020, in Nashville, Tennessee.
Photo Credit: Mark Humphrey/AP
Published March 1, 2021
On Friday, Tennessee Governor Bill Lee made an update to his original mask mandate order, allowing local authorities to make the decision to enforce wearing them or not. While there was never a statewide mandate, Lee gave local authorities power to issue one in their own jurisdictions.
The executive order was originally made in July of 2020, and the update has made it effective until April 28.

The updated order says, "county mayors in the 89 counties that do not have a locally run county health department shall have the authority to issue orders or measures requiring or recommending the wearing of face coverings within their jurisdictions."
With the order extended, some counties have chosen to extend their own mandates, while others will be bringing theirs to an end.
Sullivan County announced that their mask mandate would only be in effect until March 31.
Mayor Rogers Anderson of Williamson County allowed their mandate to end on Saturday, but other authorities have encouraged residents to keep wearing them.
Ken Moore, Mayor of the city of Franklin, took to Facebook on Saturday to share his statement on the subject.
"As Mayor of Franklin, my first priority is to protect the wellbeing of our community, I respect County Mayor Anderson's decision he made regarding the mask/face covering mandate. However, I urge citizens of Franklin to continue to wear masks/face coverings in public and in any area where appropriate physical distancing cannot be maintained," Moore said. "As your Mayor and as a medical doctor for more than 50 years, I believe this is the best way to control the spread of COVID-19. While we are all encouraged by the progress we have made in the last few months, I urge all citizens to take safeguards seriously until more vaccines can be distributed."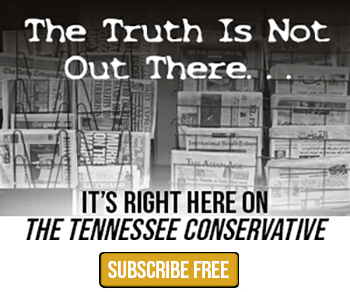 While Anderson lifted the mandate, he said he is, "optimistic that voluntary compliance with public health advice, including wearing a face covering, washing of hands, and social distancing can help us maintain the progress we have made."
The original mask mandate in Sevier County was set to expire on February 28, but it has since been extended to April 15. Sullivan County has also extended their mandate until March 31.
Sullivan County Mayor, Richard Venable, said, "During the last couple of months, we have been the leader in the number of positive cases. We're the largest, we have three major hospitals here, we have an older population here so I think those factors- we may be identifying more than our major counties."
On average, Sullivan sees 40 new Covid-19 cases daily. Venable said one big problem has been nursing homes, where they continue to see cases even after administering both rounds of the vaccine.
Bill Ketron, Mayor of Rutherford County, has chosen to lift their mask mandate on March 15. However, he said, "We are not out of the woods yet with the COVID-19 pandemic."
"Even though the vaccine is available, the Centers for Disease Control and Prevention warn that these health precautions are imperative. Utilizing all of these measures together with implementation of the vaccine, will hopefully get our community back to some sense of normalcy in the near future," Ketron said.